Joined

Jul 24, 2022
Posts

265
Reaction score

310
Location
Has anyone done or considered a leather upgrade on the standard seats?
I had someone install Katzkin on a car of mine 30yrs ago and then installed them myself on my Wrangler and was happy with the outcome. I dont plan on doing anything radical. Just using the stock design but with the Katzkin leather. The OEM "leather" feels cheap and I would probably do away with the corduroy type material on the seat wings.
All I've been able to find on a 3rd gen is a guy on the forum who had a full custom done at his shop which was way too loud for my taste.
I was able to build my options on this site and it came out to ~$1300 without tax and shipping. Seems kinda pricey since I picked up my Wrangler Katzkin for about $600.
Raptor Katzkin seat build
Example in Bronco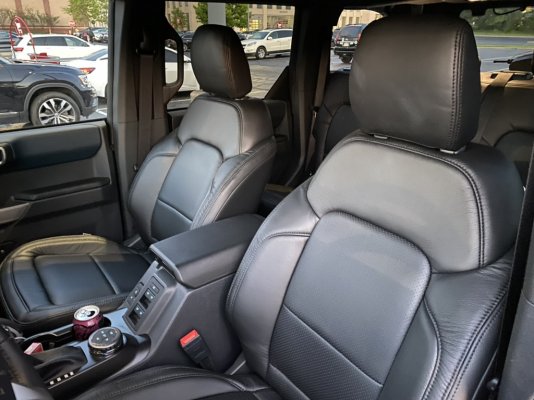 I've also thought about going with a tactical seat cover that goes right over the existing seats. These would preserve the OEM seats and be more resistant against damage from kids or items transported in the truck. Right now I see Bartact makes these for Broncos and they go for about $840 for front and rear seats.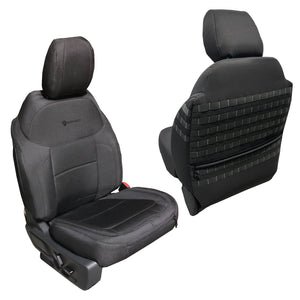 Anyone have either of the above options?
Last edited: