Supporting Vendor
Supporting Vendor
Joined

Aug 24, 2018
Posts

1,187
Reaction score

1,310
Location
EDIT (11/17/2022) - Official tuning support via the COBB Accessport is now released!! Check out this post: HERE
Hey guys! So I figured I'd post here about the findings on the dyno today with our new Gen 3.
No ethanol blends, just premium. Typical fall weather.
Fuel: 91oct
Weather: 85* in dyno room
Pull Gear: 5th
Gen 3
Stock HP - 382whp
Stock Torque - 517wtq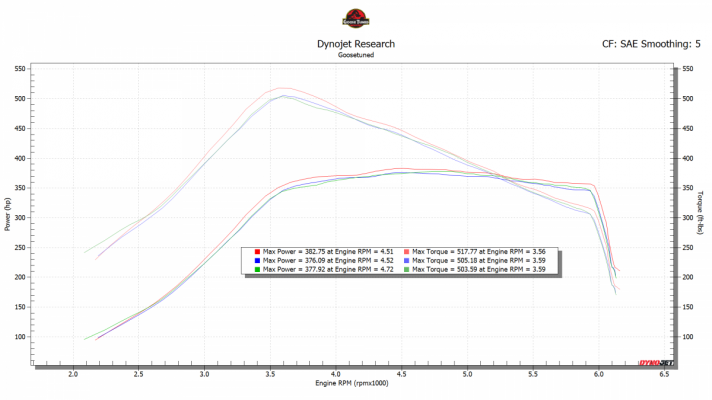 The torque down low is awesome, very very surprising! The truck almost feels like it has a mild tune on it over a Gen 2. What is nice about today is I was actually able to get a stock Gen 2 on immediately after; same fuel, same dyno, same day for comparison sake.
Gen 2
Stock HP - 355whp
Stock Torque - 404wtq
So the Gen 3 made 27whp more, and 113wtq over the Gen 2. Stock vs Stock. Now this particular Gen 2 in comparison ended up picking up a TON of power on pump 91oct, STOCK!! But that'll be in an upcoming Vlog! Here is the Gen 2 vs Gen 3 comparison Dyno chart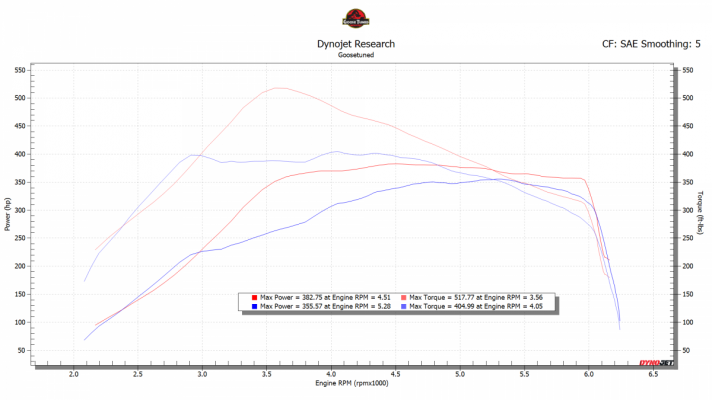 As always you guys feel free to ask any questions! And don't forget to follow/Like/Subscribe on Youtube please! I'll be posting this as well as other Gen 3 findings!
https://www.youtube.com/channel/UCxYS_MOkYJlcm9uqYgv3mHA
Last edited: