Joined

Nov 18, 2013
Posts

136
Reaction score

51
Location
It's been about 5 months and today's the day! The truck is being shipped/delivered to my door since I ordered it out of state. I finally placed my order around the middle of summer, I was pretty impressed with how quickly it was built though. It went in for being built two weeks sooner that it was originally quoted. Following the tracking it went down the production line 8/29 and I believe it was completed that week....unfortunately, the chip issue caused about a 6 week delay for it to finally complete and be ready for shipment. The last month was spent waiting for it to leave the Ford parking lot in Michigan, we had received 3 different weeks when it would finally arrive to the dealership in NY. Seems the last hurdle is going to be the Semi this thing is being delivered on, how they can find a way to get it through my neighborhood and offload 3 additional cars to get to mine....
I unfortunately didn't get the 37 package, so I'm going through my list of first things to do...
- First and easiest solve is changing out the antenna, ha, I already ordered the short antenna for it.
- Second, I would think would be the tonneau, I'm going with the retrax premium manual sliding cover. I'm getting the t-rail system option with it for future rack expansion.
- Third, would be wheels and tires, I'm heavily leaning toward Nitto Ridge Grapplers, 37x12.5. Not sure on the wheels themselves...I think I am going to stay away from Beadlock, I just haven't found one I like...
- fourth and further is where I need some help....
level the truck?
any upgrades available for the exhaust that doesn't remove the electronic valve aspect (can't wait to experience that)
Is there a good ECU tuner available for the '22s?
Along with ECU is there a good air intake system or is pretty good from the factory setup, just wondered if guys are swapping out the boxes for actual intakes.
I'm super excited and can't wait to get my hands on it, I will try to record the delivery and post that later tonight!
Looking forward to your suggestions!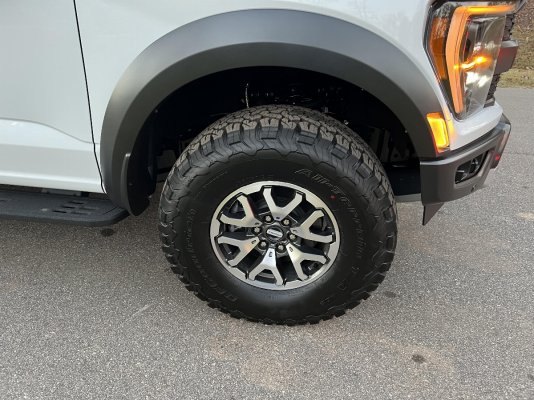 Last edited: