Joined

Feb 26, 2019
Posts

74
Reaction score

98
Location
Bought my first Raptor in 2018. It was a 2014 Gen 1 in Ruby Red.
Then I got the craving for more power and traded it for a Roush Raptor in Race Red.
Well, after a culmination of racking up 60k miles (in 5 years), stacking maintenance bills, and numerous repair items, I decided the $4k+ would be better spent on putting it towards something with less miles and a new face. I tried everything in my power to avoid giving up my beautiful V8... but it just didn't make sense (for my family) at 111k miles on a 10 year old truck.
Well, I can honestly say, as a DIE HARD, V8 LOVING True-Blue Gen 1 Raptor owner, I LOVE this new truck. The Gen 2, as much as I hate to admit it, is better in almost every single way... it's faster, more maneuverable, and has much better tech.
This truck has spent it's whole life in Louisnana and is a single owner truck with 41k miles. Previous owner put Gen 1 Raptor wheels (really cool homage, if I may say so) and an RPG perch collar to level in the front. Otherwise she's pretty stock.
Ordered an MPT tune because i already had an SCT Tuner from my last truck.
...And I'm back in that gorgeous Ruby Red.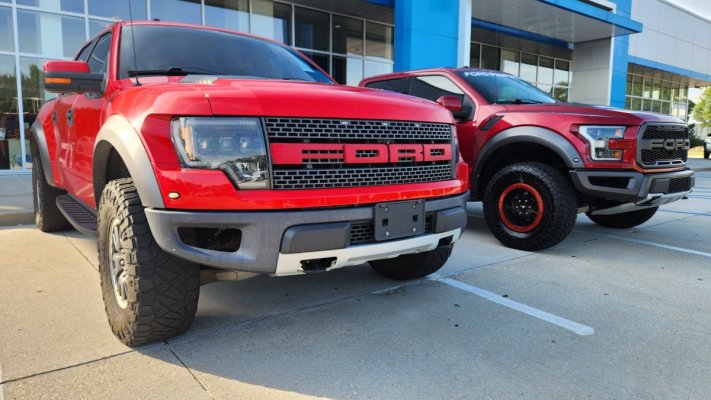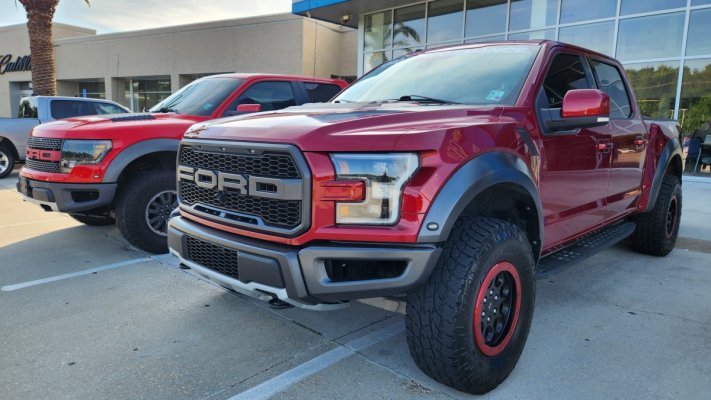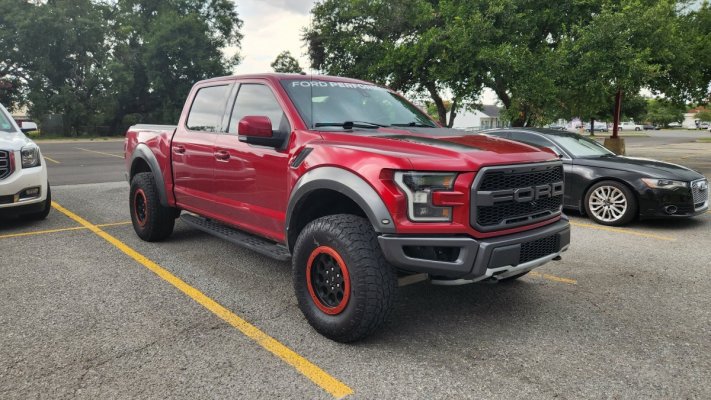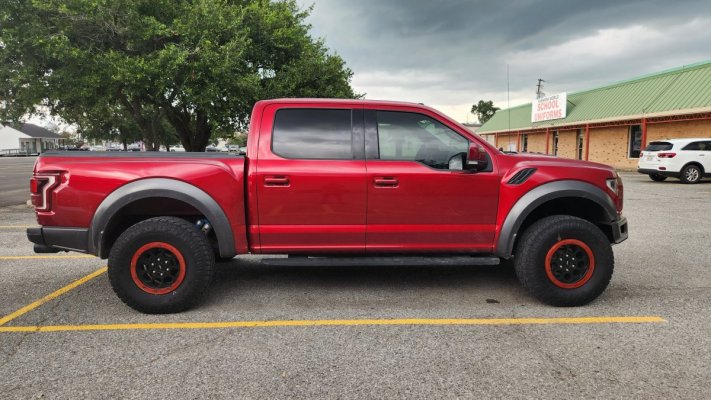 Last edited: