As some of you know, I'm back!

I sold Big Blue two years ago and have jumped into another Raptor. This time, I went with an 18 Leadfoot gray, but still went with a scab. I love the Gen 2, it's better in every way (except the sound), but you get over that real quick once you drive this new Beast.
I got the Truck in December 2018 and immediately signed up for Snoball 2019, which like all previous Snoball's was awesome and loads of fun. It's always great to see all the Raptor friends I have made over the past 7 years and make new ones. GLRE did a top notch job as usual and their annual charity auction was loaded with serious goodies as usual. As I have said before, IMO the two greatest events that have been around and continue to thrive is Snoball and TRR and both should be experienced by EVERY Raptor owner at least once or your missing out big time!
I look forward to hitting the dirt again this spring/summer with my local MDM Group and I plan on heading back down to TRR again this May with a few Chicago crew buds. More posts to come and it's good to be back!
The New Rig: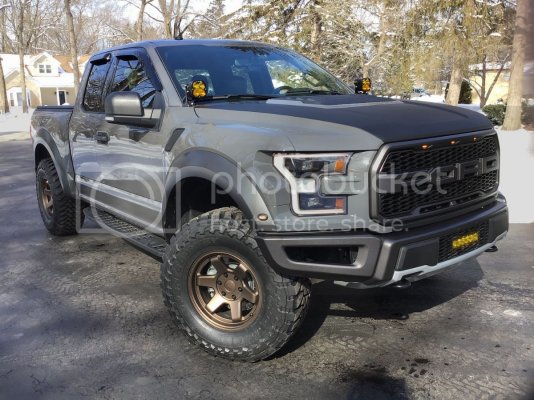 Snoball 2019: