Supporting Vendor
Supporting Vendor
Supporting Member
Joined

Mar 10, 2015
Posts

1,618
Reaction score

865
Location
We would like to personally thank all of those who have served as well as remember those who have fallen in honor of our country. In honor of Memorial Day, we've got an awesome sale running.
Our Memorial Day sales are starting
NOW
. We will be available by phone, chat and email today through Monday.
Scroll down to see all the awesome deals we've got going on this weekend.
Shoot us a PM or just head on over to
Offroadalliance.com
to get your order in today!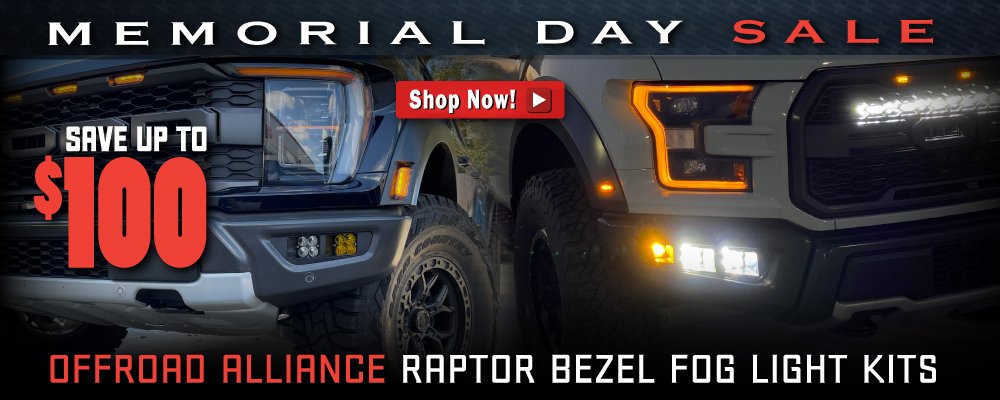 OffroadAlliance.com Raptor Bezel Fog Light Kits

Save up to $100
on all Offroad Alliance branded Raptor Bezel Fog Light Kits!
If you've been thinking about lighting options for your Raptor, look no further. Our Bezel Fog Light Kits come in both dual and triple for whatever your lighting needs are. Get your Raptor shining brighter than ever.
Seize the day and light up the night!
We have kits with Rigid Industries, Baja Designs, Diode Dynamics, Vision X, and more!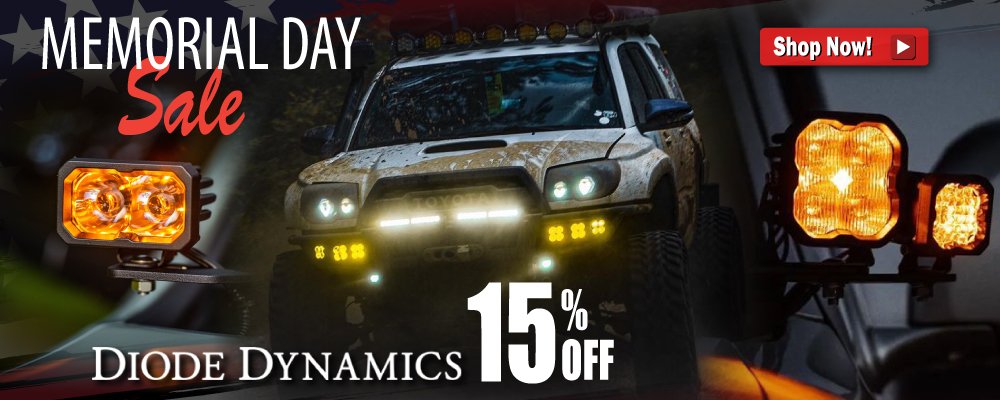 Diode Dynamics
Diode Dynamics makes a wide variety of lights with absolutely top-quality construction for any application. Regardless of make, model, year, or trim chances are Diode Dynamics has a solution for you. They make anything you'd need: light pods, light bars, OEM HID replacement bulbs, and more.
This weekend is the perfect time to upgrade your vehicle's lighting situation and never be stuck in the dark again.
Get your 15% off now!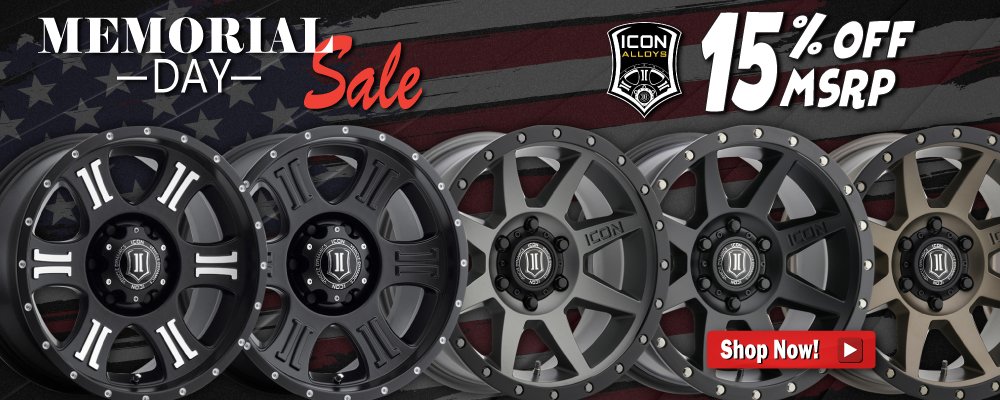 ICON Alloys
Is it time to get some new shoes for your vehicle? This weekend we are offering
15% off MSRP
on all ICON Alloys wheels!
ICON Alloys are made for harsh environments with unmatched off-road capabilities. They feature aluminum alloy one-piece construction that gives them the necessary structural strength to withstand the most severe conditions.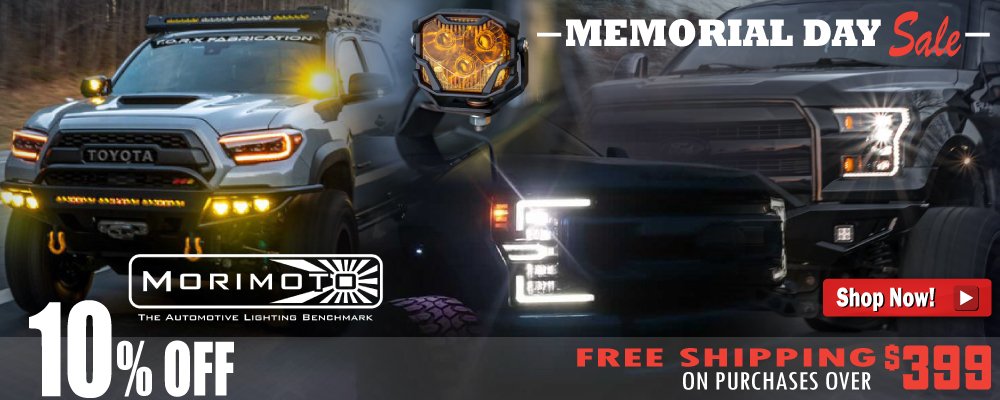 Morimoto
We don't see sales for these lights very often so now is your chance
to get
10% off
a set of Morimoto lights!
Known as the automotive lighting benchmark, Morimoto offers everything you might expect from a premium brand. They are constantly developing some of the best lighting solutions in the automotive industry. Whether you need new LED headlights or fog lights, Morimoto has you covered.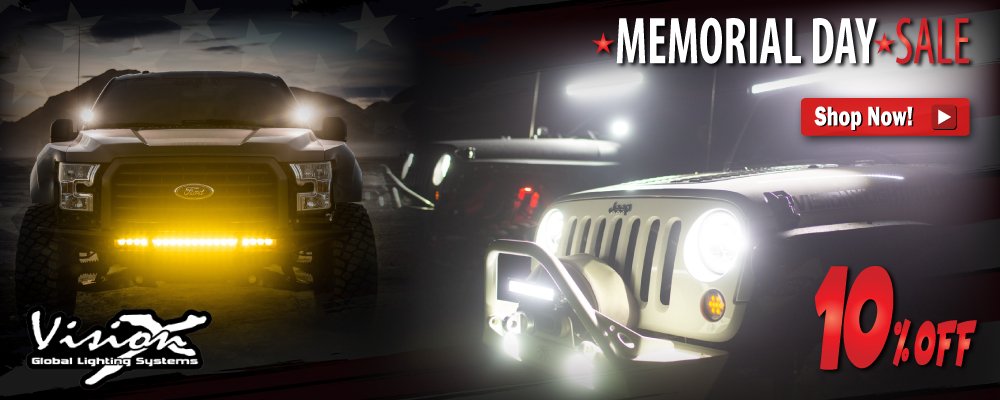 Vision X
Vision X Lights have fast-become a force to be reckoned with in the off-road community and beyond. With decades of experience in industrial, commercial, and civil lighting, Vision X made a big splash when they brought their high-output lights to the off-road world. With a wide array of light bars, floods, rock lights, and more...you will be keeping your engine roaring when the sun goes down with lights that just don't quit.
Get your 10% off this weekend only!
​