Joined

Jun 19, 2021
Posts

54
Reaction score

68
Location
I bought this a couple weeks ago and I am loving it. So thought it was time to write a review. I had his unit installed for me. Overall I think it was worth the money. I have taken several road trips. The bigger navigation screen is so nice and helps so much. I use amazon music and the app works great. I can download playlists or stream music. I have even installed restaurant apps and ordered food for pick up on it. Makes life so easy lol
Con's
You lose the ability to link your phone. For example if you sold the truck the next person could not link their phone unless they install the original Ford Unit. That ability to link a phone is not in the E10. So as long as you link your phone before you install the unit your ok.
$$$$ it's not cheap
For my 2019 I lost Sirius but you can use the app to stream it. Not a big deal.
The Android Auto window is half the screen which sucks. (Note: I thought this was a big deal but now that I have had the unit a while I never use Android Auto.) You also can't split screen this. You can buy a app that will make Android Auto full screen but the resolution does not seem to be as clear. Apple Car Play is full screen.
No volume control knob or preset buttons. I thought I would hate this but I have gotten use to using the Steering wheel and prefer it now actually. You also have a on screen volume and can even use your voice to change the volume. I never used the preset buttons anyway.
Takes a while to dial it in and customize like you like it (Also a Pro that is has so much customization to it.)
Pros:
You keep all your Climate control knobs buttons!!!
It boots up super fast and no lag when you use it. Very nice.
Wireless Carplay/Android Auto No more hooking it up every time you get in.
Nice EQ it has 48 bands you can adjust.
The bigger display is so nice with navigation.
You can watch videos with no "Voice Lag".
Add any apps you want. I have my Garage door, radar detector, Dash Cam, Facebook, Messenger, anything that works on a tablet/phone. No problems so far.
You can also see a lot of your car information because it connects to your ODB port (This might be a Con for some people if you use your OBD port for like COBB access port or the like). You can see your Tire pressure (Even your tire temp if you click on it), Battery Voltage, how many gallons of Fuel you have in your tank, airbag lights, etc.
I installed a SIM card so it's always has internet access and can be used as a hotspot.
Bluetooth works great
Looks great installed like it came from the factory with it installed.
many other pros I can't think of atm
The customer service was ok. I had to call them because my radio stations app was funky. The presets did not match the numbers on the screen. I called them on my way home from work and they did not answer. I was going to try again later. Anyway they called me back and when I didn't answer they left a message and texted me if I needed any help. I texted them back and through email they sent me the update to fix my problem. The emails did come in the middle of night.
Also the front camera function is kind of funky. I don't know what to think about it yet. It comes on when you slow down. Which I find is a pain because I am always playing with it when I stop at a light etc and the camera keeps popping up. So I shut it off.
Also get a paper clip and straighten one side of it out. This is so you can reset it if it gets locked up. I had it lock up on me when my phone died and was using Android Auto. Plus when I was messing with the settings had it lock up on me. Been running solid for a while now with no problems. Just good to have one it just in case. It also has a reset in the pull down menu.
The company that installed my this unit and sells the LINKSWEEL. They like this one so much they said they are going to start telling customers about it.
Final comments. I am loving it and wished I bought one sooner and didn't wait so long. So much better then stock.
If you have questions I will try and answer them the best I can.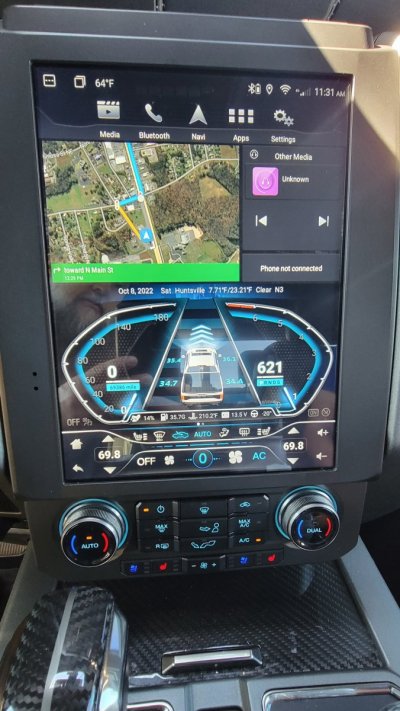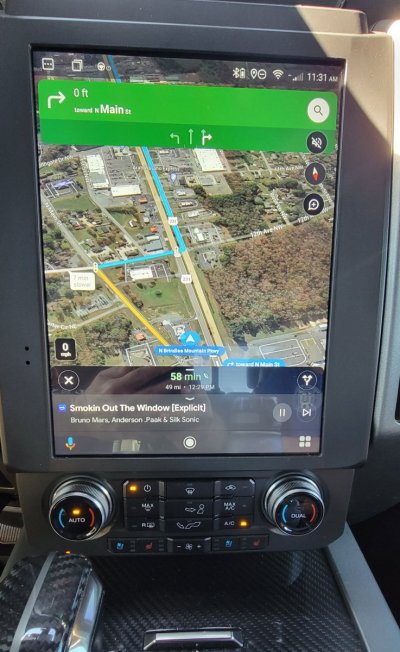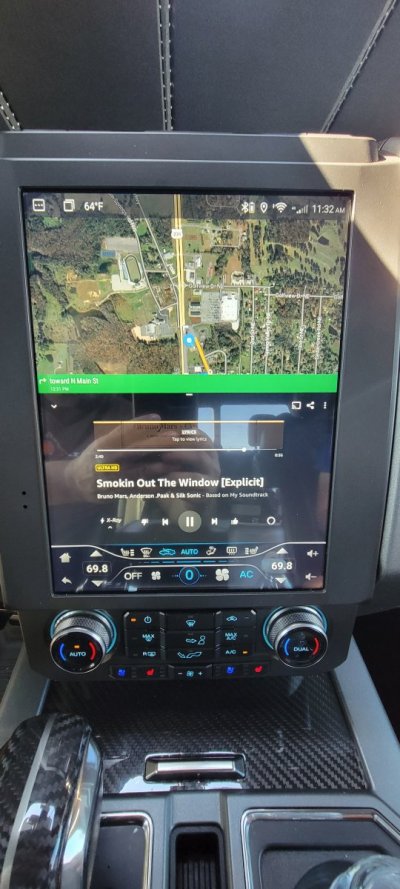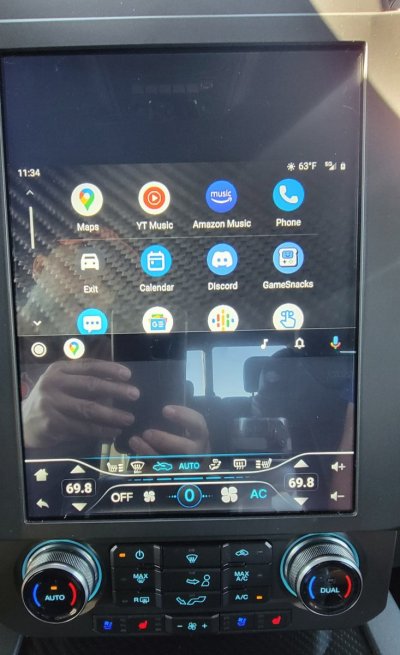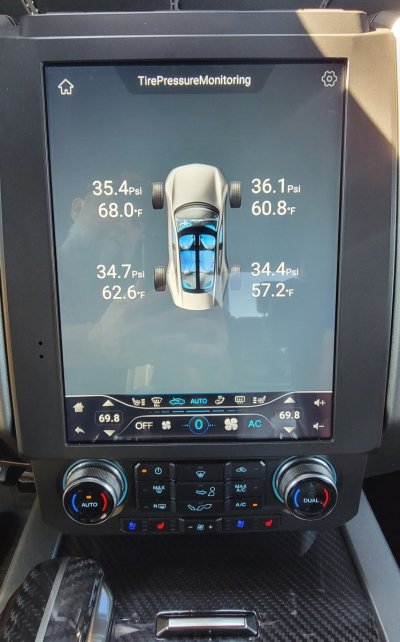 Last edited: