Joined

Jan 25, 2020
Posts

66
Reaction score

50
Location
So here is my story of finally getting my 22 801a 35 raptor………
Ordered October 5, 2021 for a 22 with a dealer that I have done business with many times. I told him I wanted to order a raptor but I refused to pay any markup he agreed to it and the order was placed.
My 22 raptor order was scheduled December 12 for week of February 14
After many rescheduling it was finally built on April 10th.
Dealer told me he expected delivery in four weeks!
After many discussions with the dealer about my 2018 Gen 2 trade. I made the decision that I would sell my truck privately because he told me I could get more for it than he was willing to pay.
All good …I had my wife post on Facebook for sale and the phone would stop ringing! Took all of one day and sold it. After selling the Gen 2 I figured I could go with out a truck for a couple weeks because I have a work van for my business.
On May 7 dealer calls me and I assumed I was going to hear my truck showed up and I can come and get it.
That's not what he told me! "Hey bud your truck that was on the way to the dealer was Totaled!" "We need to reorder and my zone rep will expedite!"
So…. I placed a new order on the same day! I must have the worst luck!
The new order was built 6/26 and today 7/23 I finally got my Gen 3 antimatter 35 801a!
It's been quite the wait lots of ups and downs!
But I have to say the new gen 3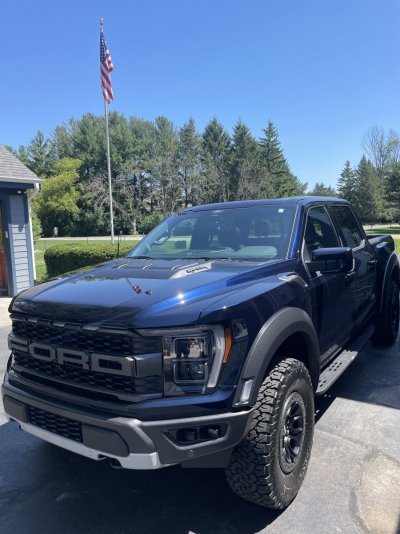 Raptor is awesome!