Joined

Jul 20, 2021
Posts

43
Reaction score

127
Location
Hey guys,
My Raptor came with a set of 3.0 Kings and I'm looking to re-install a set of OEM Fox shocks. I've purchased a set of front and rear shocks to be rebuilt, but I need to source the other parts for the front assembly. I found the part diagram, but have one question that I'm hoping someone can answer. Part AL3Z-18183-A, which is the mounting bracket on the top of the front shock assembly - do I need 1 of these for each shock, or 2 for each shock?
Based on the parts diagram it's just 1 per shock, but I noticed in some threads and pictures that people have posted they appear to have 2. Anyone with insight on whether it's 1 per side or 2 per side?
Here's the part highlighted in the diagram: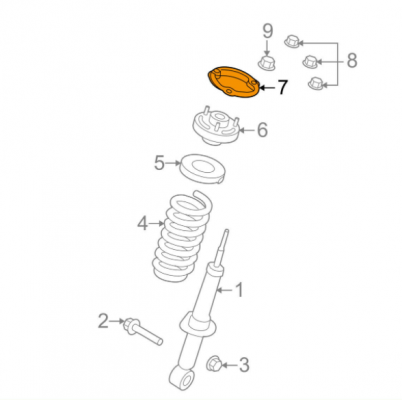 And here's a picture of an OEM assembly showing 2 of these plates. Ignore the blue spacer this individual appears to have installed, there are clearly 2 of the black plates.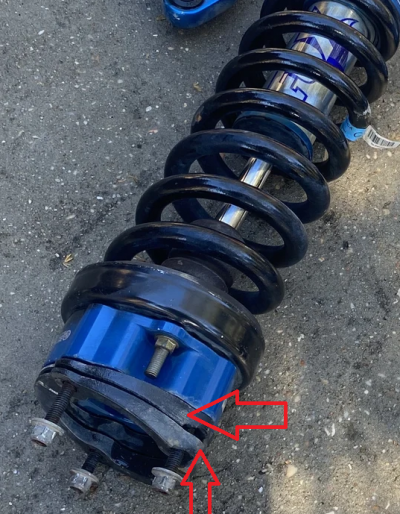 If it is 2 per side, then do you install one between the shock and the strut tower and one on top of the tower before you put the 3 bolts on?