Here's a picture of my R for some eye candy.
Aside from all of the glorious wonderfulness that comes with this truck and spending what most here spent on it, two things have bothered me after owning it for 1k miles. Yes it's my daily driver, and I drive quite a bit.
1. Day to day daily driving, it's a bit sluggish, the truck just wants to be floored if you really want to feel what you spent your money on, otherwise I dare say my 2021 eco boost for daily driving might have been better. The Pro is when you punch it, it's glorious, but are we all here flooring our raptor r every chance we get? Probably not. Think Tesla plaid, I've owned one, and that shit gets old.
2. Fuel economy, but before you even think about "wtf is a guy that buys this truck care about fuel economy for, stupid". True I don't care about mpg, but I care about range, my gen3 got 13mpg and a tank of gas got me 450 miles. I miss that. This truck gets me 340 miles on a full tank, that's atrocious, maybe I'm spoiled, but I do not want to go to a gas station every 2 days, it's a waste of my time. It's a huge negative for me. What happens when the apocalypse comes and I can only go 340 miles on a single tank of gas? Survival for the fittest my friends.
Anyways this truck is dope but I am curious what other owners think of what's been bothering me about my ownership experience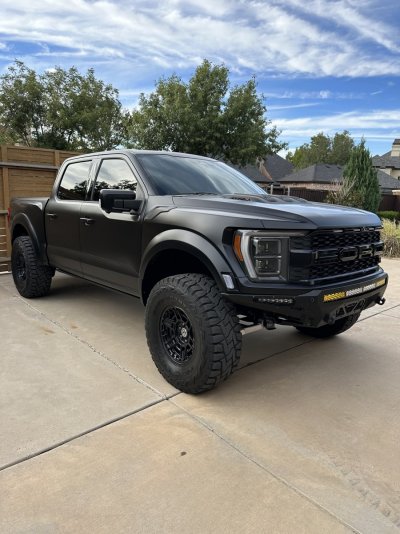 Last edited: