Supporting Vendor
Supporting Vendor
Joined

Sep 29, 2017
Posts

591
Reaction score

96
Location
For the month of March Got Exhaust will be running a sale on Corsa Performance. We will be offering deeper discounts and FREE shipping on Corsa!
If you want great quality, fitment, sound, and performance with NO drone then Corsa is the answer!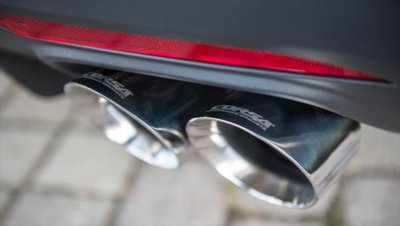 No Drone Exhaust Technology
CORSA Performance entered the exhaust category in 1998, re-writing the rulebook for what a performance exhaust should be with the launch of our revolutionary RSC® (Reflective Sound Cancellation®) Technology. RSC®Technology allows CORSA Performance the unique ability to selectively target and eliminate resonant frequencies that cause drone, by reflecting sound waves out of phase, while custom tuning the exhaust note. Since the debut of RSC® Technology in 1998 on the C5 Corvette, CORSA Performance has invested countless resources developing proprietary tools used in Perfecting the Science of Sound, resulting in world-wide recognition for high-performance, aggressive exhausts systems that eliminate drone.

Today CORSA Performance employs multiple forms of proprietary RSC Technologies and acoustic solutions to cancel resonant frequencies that cause drone and produce the desired exhaust tone. Every CORSA Performance exhaust system manufactured takes into account OEM design, desired performance output as well as interactions of the entire Exhaust System. During the development phase an RSC Technology is chosen that best attains the desired balance of acoustics resulting in hundreds of unique designs that cover our numerous vehicle applications. Rarely are any two Exhaust Systems featuring RSC Technology the same.

1. No Drone
Unwanted, low frequency sound waves are diverted using specific geometry and are reversed 180 degrees out of phase.
2. Point of Cancellation
Our patented sound technology is engineered to target and eliminate unwanted frequencies that cause drone.
3. Performance Sound
Acoustic tuning creates an aggressive sound under acceleration that is styled to match the personality of your vehicle.
4. Maximized HP and TQ
A straight-through, unrestricted design reduces back pressure; increasing engine efficiency, horse power and torque.
We will be running this sale for the Month of March. Contact us for pricing!
Last edited: