FRF Supporting Member
Supporting Member
Joined

Dec 13, 2021
Posts

108
Reaction score

255
Location
Starting off first with a big thanks to the team
@OffroadAlliance.com
for supplying this awesome product. Thank you!
There are a # of threads with questions, etc so I thought I'd start this to consolidate and provide some direct feedback.
Here goes and pretty straightforward:
Delivery: 4/5
It arrives on a pallet fully boxed and ready for assembly in two boxes. Getting it to you can be a bit of a challenge as it has to be shipped via freight only due to its size.
Assembly: 4/5
All of the pieces go together well and although a few edges needed to be hammered straight, it went together in a short amount of time. You will need 2-3 people to get it on the truck and I highly recommend adding additional foam to the inside ledges that meet the truck bed to minimize rattles, etc.
Fitment: 5/5
With a little work aligning to the truck bed, it fits perfectly. It also seals well when properly seated to the truck bed and tailgate.
Build Quality: 5/5
Everything is purpose-built and ready to rock. Nothing was off and the tolerance margins in production seem rather thin.
Durability: X/5
Time will tell but I would bet on stainless steel over fiberglass. The hinges, doors, fasteners, locks, etc are all super robust. We've already taken it numerous places and it doesn't show any scratches or signs of wear.
Usefulness: 5/5
The three-door design is just awesome plus the window access from the back seat. My kids love it and we've used it quite a bit already for various things. Having a fully lockable and secure space has been very useful for a lot of good reasons.
Customization: 4/5
I added the roof bars for the eventual RoofNest, the interior table system, and recently outfitted it with a complete interior/exterior lighting system mounted using ultra-strong magnets because it's made from SS. RSI could do better to provide more in-house options but the aftermarket will likely come through in time. The additional cabinet and cooking options are cool but I think more simple solutions for common truck needs would be far more useful.
Overall: 5/5
It's an expensive piece of kit but well worth the price. Super satisfied customer and thanks again to
@OffroadAlliance.com
for the support!
Enjoy your truck.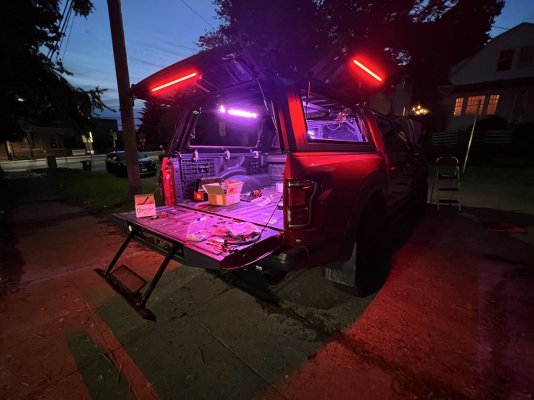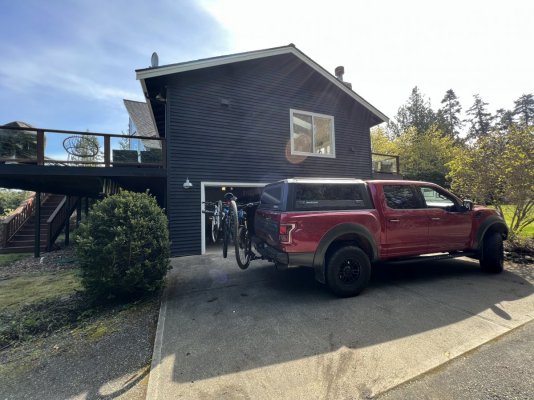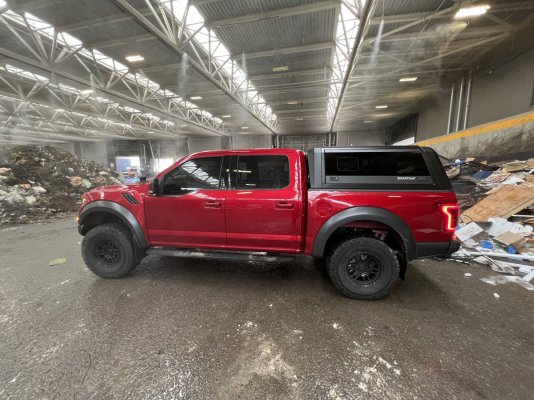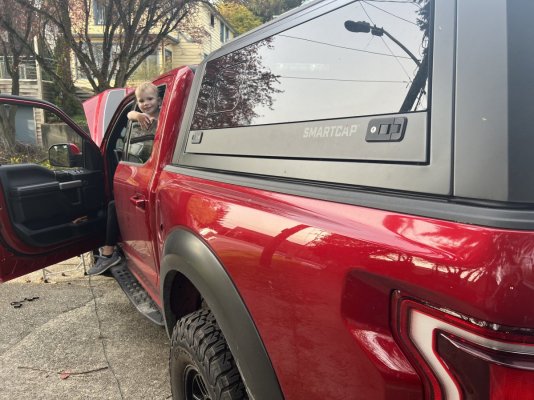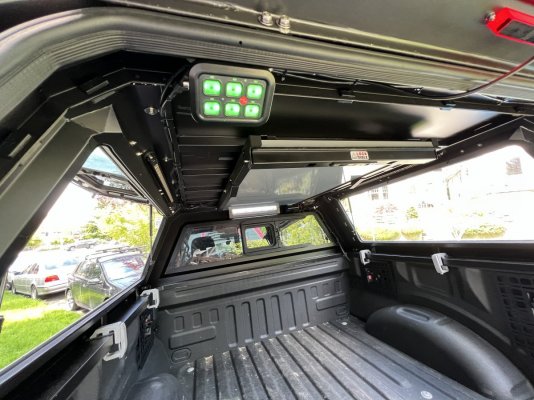 Last edited: