Supporting Vendor
Supporting Vendor
Joined

Sep 29, 2017
Posts

591
Reaction score

96
Location
Got Exhaust offers many different brands of brake products. Our most popular package by far is R1 Geomet Carbon series cross drilled and slotted rotors with Posi-Quiet pads. As we build our vehicles to be bigger, faster and push them harder we need be able to stop safely and reliably. We have put together a package that checks all the boxes when it comes to brakes. Not only do they improve breaking performance they are durable.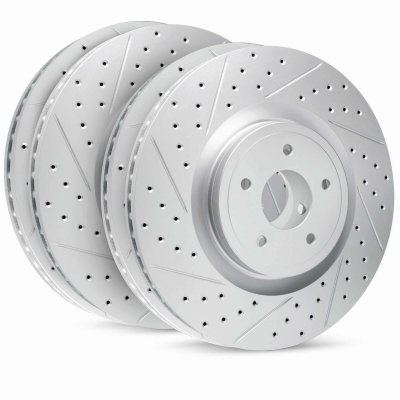 "Stopping faster means stopping safer. Whether you're taking your children to a dance recital, towing a boat, or racing at the race tracks - you need to be able to remain in complete control of your vehicle. Reliable and durable, R1 Carbon GEOMET® Series Brake Rotors will get you to your destination safely no matter where you're going. We've poured a tremendous amount of time into the research, manufacturing, and testing of our products to ensure that they can give our customers the performance that they need - at a price that they can afford."
High Carbon Alloy equals Strength, Stability, Durability, and Performance
High carbon castings have been specially engineered to enhance noise dampening characteristics, all while providing the best in strength, stability, durability, and performance. Increased Carbon, Molybdenum, and Chromium makes it perfect for use with any vehicles, driving styles, and conditions.
Geomet Finish - Superior Corrosion Protection
Engineered for only the best performance and durability, the R1 Carbon GEOMET® Series boasts a very long lasting superior corrosion protection through its special GEOMET® Finish. Not only does this specialty finish protect each brake rotor, but it also drastically reduces installation time.
OEM Vane Configuration - Same OEM Technology
Rotors have been engineered to match OEM technology to give equal or improved braking performance over OEM rotors. Once they have been constructed, each of our cores is dipped in a special formula, which is designed to create a smoother finish and improve air flow throughout the rotor.
Split-Core Technology for Even Heat Dissipation
These brake rotors include a special OE split-core technology, which dissipates heat evenly and faster. Split vane casting also makes the rotor stronger. Together, all this combined offers a consistent, high-performance braking experience.
Fine Turned - Fast break-in
Once constructed, our brake rotors are then fine-tuned to bring them to precise and exacting specifications. We offer brake rotors that have been machined to the tightest tolerances, resulting in increased contact between the brake pads and rotors, and reducing initial break-in time.
Then top it off with the Posi-Quiet pads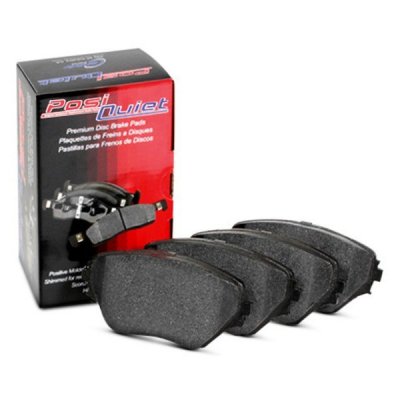 Posi Quiet Extended Wear Brake Pads
• Long wearing Semi-Metallic friction formula.
• Low brake rotor wear.
• 100% scorched for easy bed-in.
• 100% shimmed to eliminate noise and vibration.
• Positive Molded for even wear characteristics.
• Stable friction performance across a wide temperature range particularly high temperatures.
• Excellent for heavy duty applications.
• 100% Asbestos-free formulas.
This package is a great performing, long lasting setup that is also reasonably priced. We move tons of these for all applications. From daily drivers to off-road trucks to performance cars to tow rigs. Its become a go to setup for our customers and they love them!
Got Exhaust - Freedom Motorsports provides all manner of aftermarket automotive products for Ford F150, Ram, TRX, Tacoma, Silverado, Tahoe, Yukon
freedommotorsports.com
Use promo code GOTBRAKES15 for a discount!
Last edited: