Supporting Vendor
Supporting Vendor
Joined

Jul 18, 2017
Posts

2,764
Reaction score

1,270
Since we have our own version of the Baja Designs Triple Fog Light Kit (utilizing our own stainless steel brackets and wiring harness) which lets customers choose which lights they want, we seem to have an overstock on the packed Baja Designs Sport Triple Fog Light Kits.
Sooo we're willing to let these go at a great price to a few lucky Gen3 owners.
If you are interested in one of these kits shoot me a message. I have a few left we're willing to let go at a great price.
If you are curious, MSRP starts at $1,054.95 for this kit... but message me. We'll see what we can do for ya.
This is the kit we have a bunch of extras on (we honestly ordered a bunch of these when they were announced but by the time they arrived to us, we had developed our own bracket)
https://www.4x4truckleds.com/baja-designs-triple-fog-pocket-kit-sport-for-2021-ford-f-150-raptor/
We ARE willing to swap out lights and work with you on pricing if you want to upgrade some lights to SAE or Pro, etc...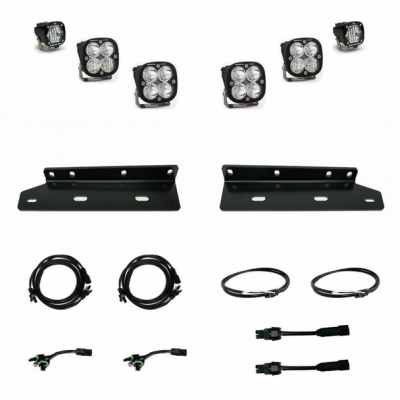 Included:
x2 Squadrons Sports in Driving Combo
x2 Squadrons Sports in Spot
x2 S1s in Wide Cornering
x2 Fog Pocket Mounting Brackets
x2 55" Universal Splitter
x2 Wiring Harness Splitter
x1 Harness Adapter
x1 Upfitter Wiring Harness
All necessary hardware