Joined

Mar 16, 2021
Posts

210
Reaction score

414
Location
Got back from an 8-day jaunt in the wilderness with some highway travel days tacked on to it as well. Backroads, cross-country, trailing, overlanding, whatever across Colorado for almost four days, into Utah, stayed in Moab for two days, then made way down to Santa Fe.
Got a little bit of the first bite of winter in high-country in Colorado. The windy dry high-country was actually colder than the Collegiate Peaks area with snow. Lows in the night in high-country hit single digits. Utah had perfect weather; same with Santa Fe area.
I have read quite a few people say in the past that these trucks are not made for overlanding. My answer is that it just depends on what overlanding is to you. I'll have to echo what others have said before: this truck is impressive. If you plan on overlanding and bringing the kitchen sink, then maybe the Super Duty is a much better fit. I kind of view this type of travel like the prioritization I use in foot travel through the mountains: speed and mobility can be survival. I pack light and rather be a bit mobile than completely or overly prepared. I spent years ******* big backpack loads in the mountains and have evolved to be more of a boy scout that can make things happen with little than a boy scout who takes the "be prepared" motto to mean "don't leave home without anything."
The weight of my Retrax bed cover, rack, and RTT only adds up to 310lbs. I carry a fridge in the cab, and the rest of the gear in the bed is a conglomerate of camp-type stuff that is usually backpacking based, so everything is more compact and light. This truck obviously thrives on soft, sand, or gravel roads, but it is completely capable of doing some rock-crawling, up rocky mountains and working through mud. It might not be as enjoyable as a big-rig Jeep with short wheel-base and tall tires, but it can get the job done. Plus I like the torque for the 4L end and for high-speed fun whether on easy dirt roads or highway.
I beat the **** out of this truck on some of the last trails out of CO and into UT. Although this truck can do it, I'd advise not to do the last (fourth) leg of the RimRocker Trail as plotted on the official trail map! That was the worst abuse for the truck. It was a very tight UTV trail with nothing but rocks, and overgrowth that crowded around the truck. I had to fold mirrors in to keep them from getting knocked off and got plenty of pin-striping. I had a feeling before I turned onto the last trail leg and looked up at the mountain pass that it would be bad. I nearly skipped it and used the gravel road to head to highway to finish the last half hour to Moab. I thought I would never get over wondering what it would've been like to finish the route if I decided to skip it. Well, I did it, and I can say I will never do it again in the truck. Three hours later, I was actually mad enough I was yelling about it. Three hours of teeth-rattling in that truck...
I put on over 2500 miles on the truck without a single problem (other than when I had a rock and huge chunk of mud stuck in intercooler that I thought something was about to give out from the noise.)
Long enough synopsis. Short points: truck is awesome, Load E tires necessary, good luck with route planning from home, ask lots of questions, Moab is awesome but very busy (especially on weekends), don't get sucked into doing difficult UTV/Jeep trails, carry lots of water in the back, speed and mobility can keep you alive.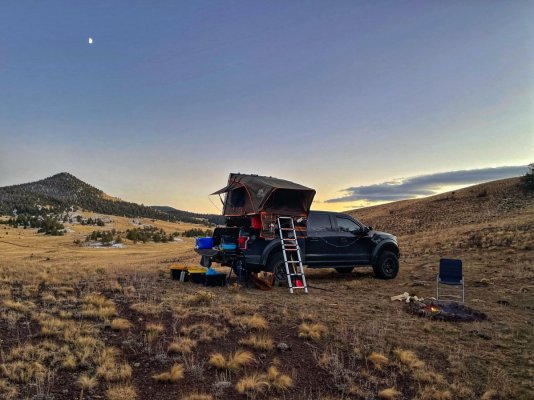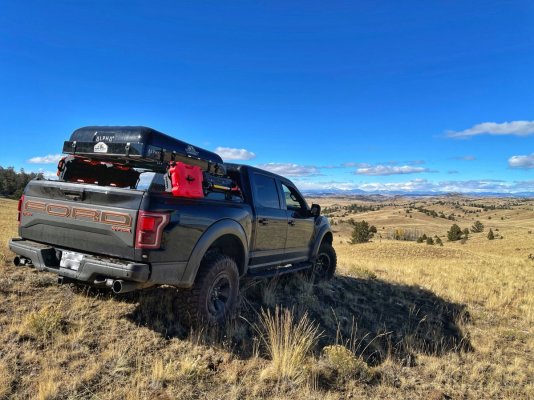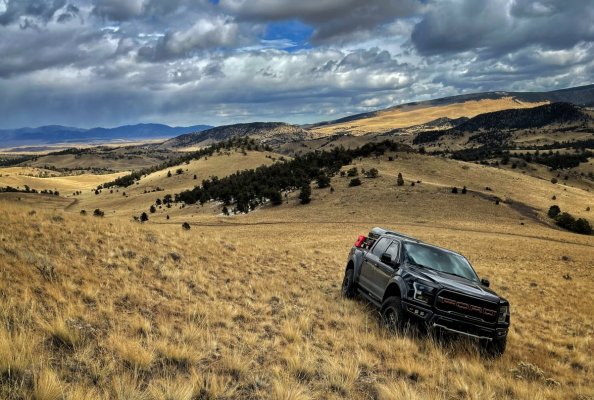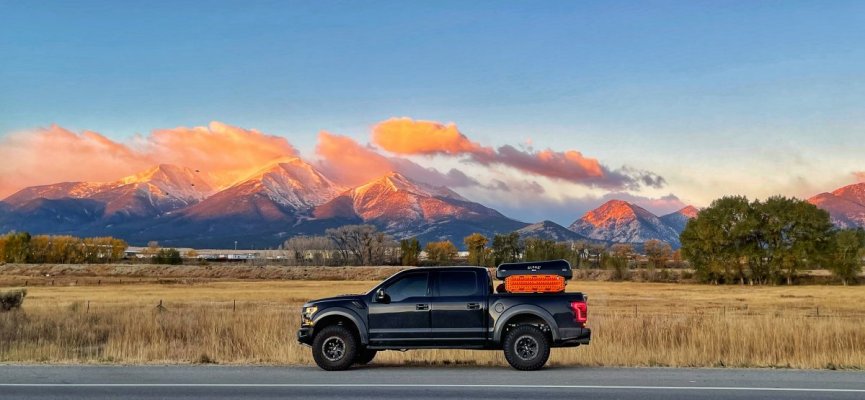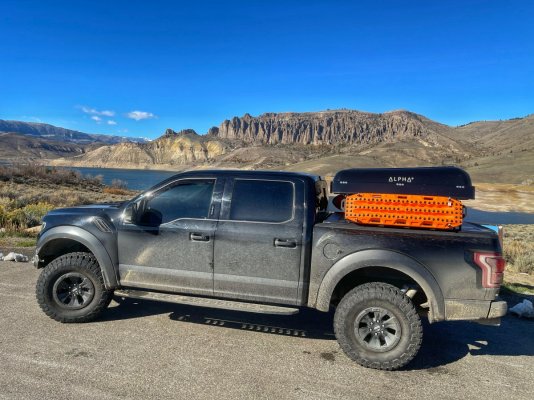 Last edited: