BUNMAN-Adventures, Rescue & Recovery
Joined

Sep 5, 2020
Posts

7,284
Reaction score

38,861
Location
First, I'll throw a picture of my Raptor Off-Roading to satisfy the thread requirements. You know this is the only place I know to post
Besides, 4x4 and 4xFoot are synonymous to me
NEAR DISASTER IN THE DESRT…
Earlier this year, my friend asked me to take him and his nieces hiking. The girls are in late 20's, extremely smart ( both master degrees working on PhD's m with incredibly bright futures). They had not hiked much before, but were extremely excited to learn and enjoy the Amazing hikes w/in a 150 radius of Vegas. I took them to one of my favorite hikes on the AZ side of the Colorado River, that leads to the River, through some wide slots/Canyons and Incredibly Beautiful Desert. They were hooked! They loved the hike and swore to get out as often as they could. All along the hike, I tried to share my vast wealth of worthless knowledge. I talked so much, I gave myself a headache. I told them that the Desert Is Not Your Friend. It will try and kill you if you give it a chance.
I emphasized the IMPORTANCE OF MFING WATER!! NEVER, NEVER AND NEVER go out with less than a 3L Bladder in your pack and preferably another 1/2 L in a Yeti in case your bladder fails.
ALWAYS Stop, turn around and make a mental or actual picture of what you should be looking at on your return to the Trailhead. Do this every 1/4 mile or so or every turn in the Trail and especially at any Forks/Y's/T's or other washes that may throw you off on your return. Another great option is to build a small Rock Carin to indicate your direction of travel. ALWAYS HAVE AN ESCAPE AZIMUTH, should you get yourself totally Fuxcked, you can Un-Fuxk yourself by using your Escape Azimuth.
Always let someone know where your Trailhead is ( common sense- see movie 27hrs)
Get yourself an IN-REACH Rescue Satellite Communicator and Download the GIA App.
All of these rules are equally applicable, 4x4 or 4xFoot.
I assumed they were at listening to some of the information I offered.
YESTERDAY : The girls decided to head down to the River again, on the AZ side, to a Trailhead that I had pointed out on our previous Adventure. it's closer and comes out near the Hoover Dam, featuring a Beautiful/Rare Desert Waterfall and a patch of Palm Trees that appear to have been dropped out of the Sky, into the Desert. The PROBLEM, this is NOT a Novice Hiker, Hike. On my Handiman (in Living Colors) scale it is a very difficult hike, based on elevation +/- 2300' and very difficult Route Finding.
The last time I did it, I was borderline Heat Exhaustion.
The Temperature at Hiking time was mid 90's
I was sitting at home ( obviously, I'm fning stuck here with this Mfing knee) and Mark called. He said Darrren, the girls father, had called him. He said the girls called him panicked (BLIND MFING LUCK THAT THEY HAD CELL COVERAGE) They were LOST AND ALMOST OUT OF WATER!!
He told Mark he had been tracking them on their cell phone (Agin BFL that they had coverage) I told him to tell them to STAY PUT, find shade and Do Not Move from the location of that Screen Shot!
NPS SAR was called and Mark and Darren went to meet them and the Trailhead and Hike down with SAR to the Girls. They both carried a BUNCH of Water.
I went to my GAIA APP and found the Hike. I sent them 2 pictures and said, "This is where you will find them". Mark and Darren met the SAR Rangers (Fantastic Dudes, one's previous post was Arches NP, Mark said that guy was a mfing Billygoat) and headEd out to find the girls. They shared the information that I had given them to the SAR Rangers. They Found the Girls EXACTLY WHERE I SAID THEY WOULD BE! (Note, I was cheating. I had rescued a couple from that exact point on my last hike) If you weren't following my rules above, you would get lost at this Y in the Trail.
The Girls were dehydrated and scared but otherwise fine, Thank God. Thank God for Random cell service in the Remote Desert!
Mark and Darren called and thanked me. Darren still couldn't believe that I knew exactly where they would be. I'm angry that I wasn't able to join them on their Rescue Adventure
but I'm glad I was able to play a small part in their safe recovery.
Darren has told them that they ARE NOT GOING OUT AGAIN until they have the GAIA APP and he buys them the GARMIN IN-REACH.
The Girls were using the All-Trails App. A great App for finding Trails that you would like to hike and getting hike descriptions. IMHO AND THE SAR RANGERS, IT IS NOT A NAVIGATION APP!
I have previously rescued a girl at Lake Mead in the Red Stone area, that was using All-Trails for Navigation.
I apologize for being long winded, but you should know by now, I love the sound of my voice


besides, all I have to do now is Therapy and Bore the Shixt out of you guys
If this helps one other person, I didn't waste my breath…
STAY SAFE OUT THERE-NATURE ALWAYS WINS
-Randy Morgenson-
Back Country Ranger, killed in the LOD and the subject of the Largest SAR (Search And Rescue) mission ever undertaken by the NPS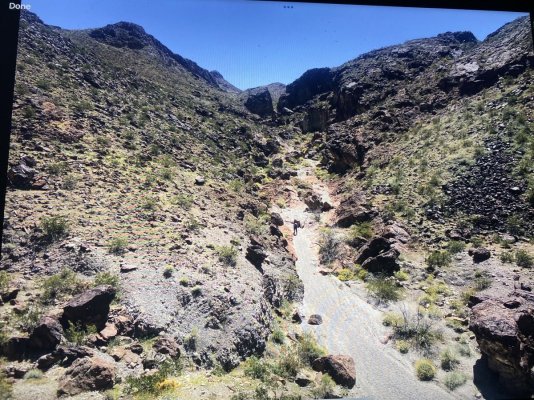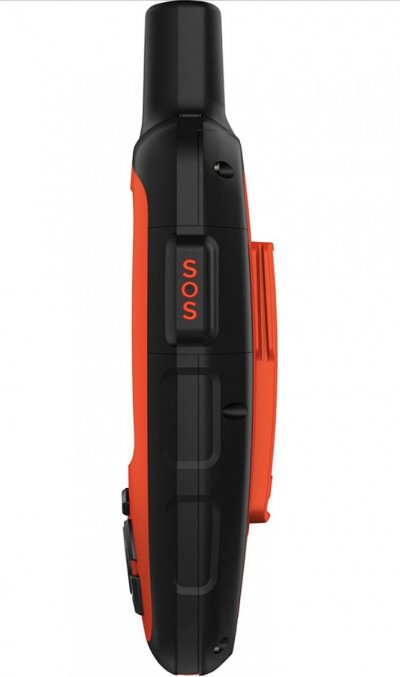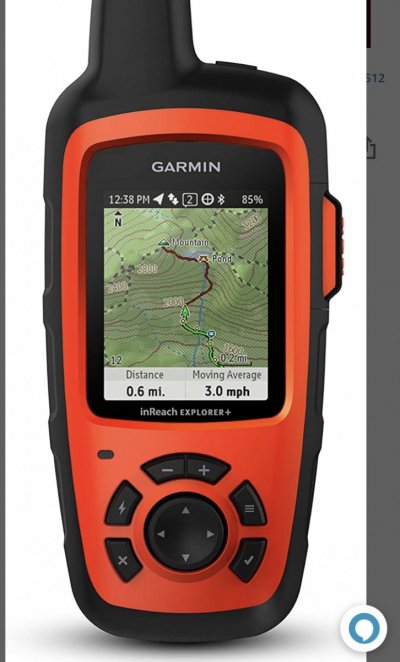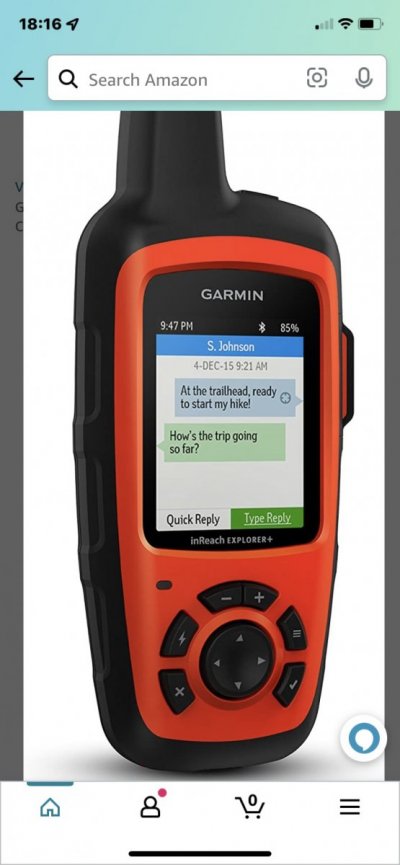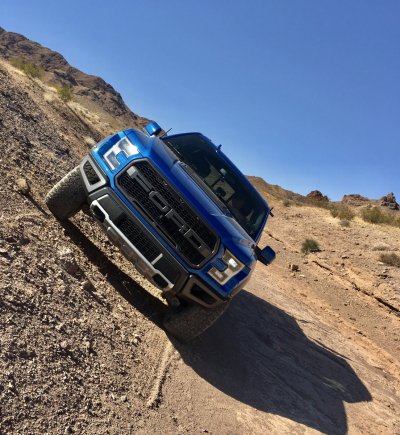 Last edited: