Joined

Mar 14, 2016
Posts

596
Reaction score

519
Location
Hey guys, I wanted to offer a shock rebuild/exchange program for local guys in Washington state. I'm currently only doing OEM 2.5 Fox shocks but if someone has a set of Gen 2 shocks I'm willing to give those a shot. Basic service includes new seals, oil, nitrogen and schrader valves and cost $310.00 for a set of fronts and $320.00 for a set of rears. I can also offer shaft bushing replacement (highly recommended), Front lower bushing replacement, powder coat (front only, any color), cerakote clear (front & rear, covers entire shock minus shaft), 14mil vinyl wrap, and custom decals. I charge $250.00 (per pair) deposit for a shock exchange but if your shocks have visible damage to the shaft or excessive corrosion or rust i will deduct $100.00 per damaged shaft and $50.00 for excessive corrosion/rust. The shocks you get back will come refinished and blank meaning no coating so you'll want to at least wrap them or spray them with your favorite corrosion prohibitor. All shafts are visually inspected for damage and checked for runout. I'm only doing local pick up in Everett, Wa and lead times are generally less than a week. If anyone is interested or has any question please send me a PM and i will email you the order form and we'll go from there. See below for some examples of completed shocks.
Located in Everett, Wa
Black powder coat, clear cerakote, custom decals, new lower bushing.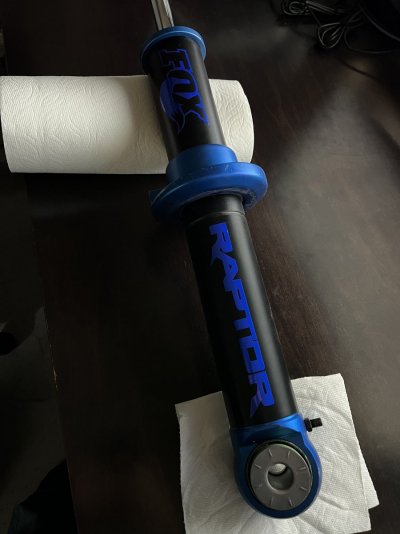 Vinyl wrap and custom decals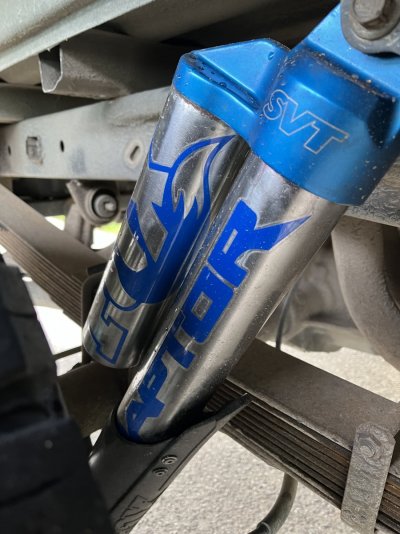 Customer order. blank fronts and custom decals & vinyl rears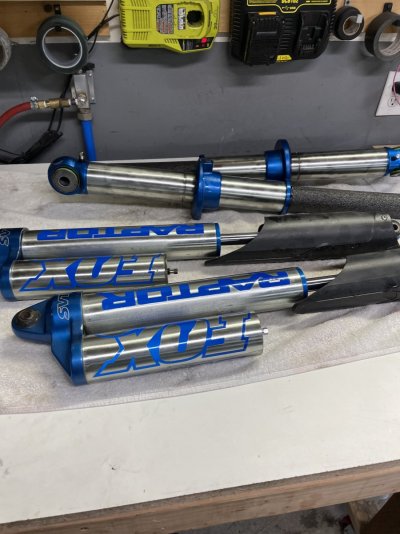 Last edited: