Joined

Jul 19, 2016
Posts

12
Reaction score

25
Location
KICKER VSS SUB INSTALL
I installed it last night and it was fairly simple. There were a couple things that were not well defined in the instructions.
-Routing the new power wire
Open the fuse box and attach the positive cable here:
Using a pick and a razor blade cut a small hole in the rubber grommet on the passenger side of the engine bay. And fish the red power wire through it.
PRO TIP - Use a pair of pliers to fish it through, Unless you have some vice grip fingers lol.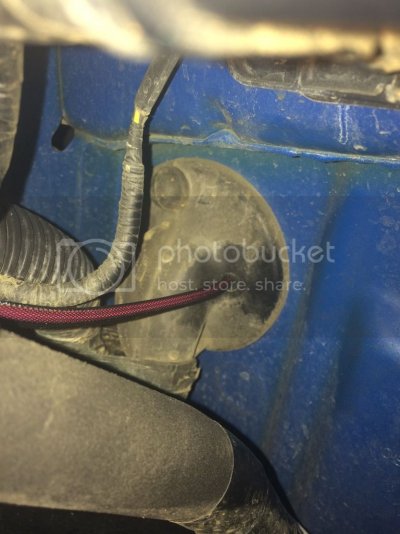 TAPPING IN TO SIGNAL WIRES
This is the part I messed up on because the instructions say "Find the twisted pair of white purple strip and white-orange stripe wires and use your supplied scotch locks to tap in to them". There is a black and white picture of where the wires are but its not easy to see where they go. I totally looked over the "Twisted pair" part of that wording and found the first white purple strip and white-orange stripe thats right there in front. Well, that was wrong.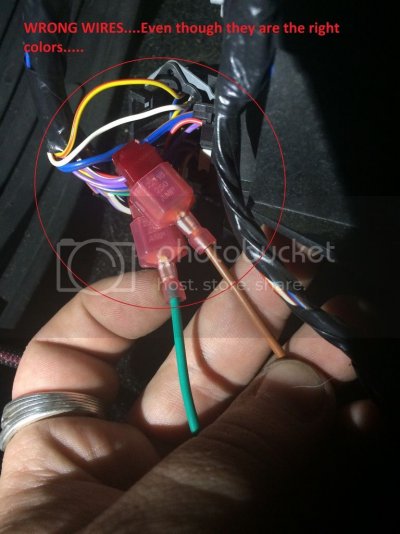 Here is the harness you need to tap in to (You may have to dig through the bundle to find them):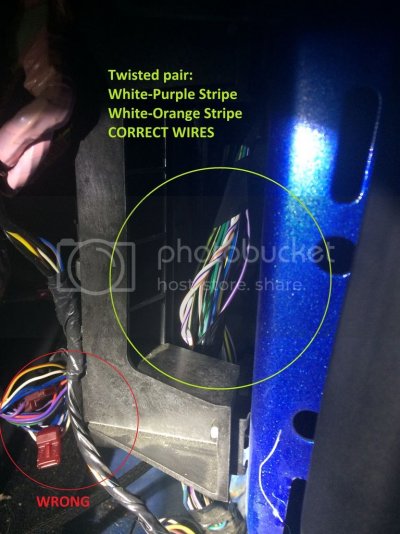 After you're done learning that lesson, snake the harness under the plastic pillar and put all the wires under carpet.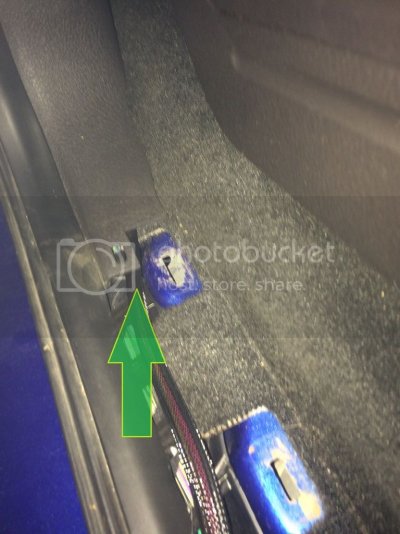 The rest of the instructions are pretty good. I just wanted to put those parts in here to help anyone that runs in to the same issue I did. To be fair, the directions are not wrong...Just poorly worded in my opinion.
OVERALL REVIEW
Buy this thing!!!! For what it cost and the nice fancy harness it comes with...it was worth every penny. I have the full kicker system now and it is light years better than the "700W Sony HD" system.