Lots of speculation / feedback on if 37's would fit. Thought i would share some pics/info on my install.
- Stock truck, no suspension changes.
- No clearance issues, full lock each direction has a minimum of 2" clearance even at closest position to any chassis/fender.
- Full size Ford Forged wheel w/ 37X12.5R17LT fits in stock spare location no modification. I did have to center it as it was raised by moving it about 1/2 back.
- Tires are BFGoodrich 37X12.5R17LT 116S KO's (specs
here
)
- Ford Forged wheel + stock 35's weight was 103.2 lbs
- Ford Forged wheel + 37's weight was 101.6 lbs.
- Stock offset (34mm) which helps
Other notes:
- Plan is to per-order Fox Race shocks for 37's
- Picked up some Alcon 5mm spacers but 12.5 wide 37" is narrower so the stock wheels have no clearance issues
Factory 17" Forged Aluminum wheels specs (from
@FordTechOne
):
- Forged Aluminum (bead lock): +1.3"/34mm
- "Raptor 37" forged aluminum bead lock: +1.2"/30mm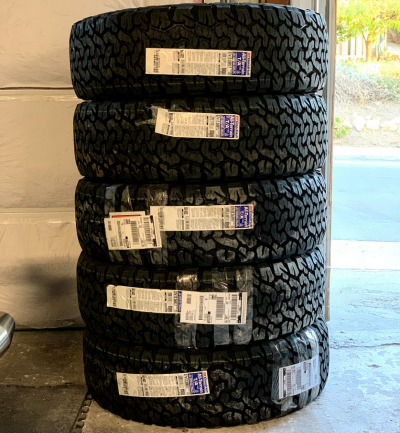 Installed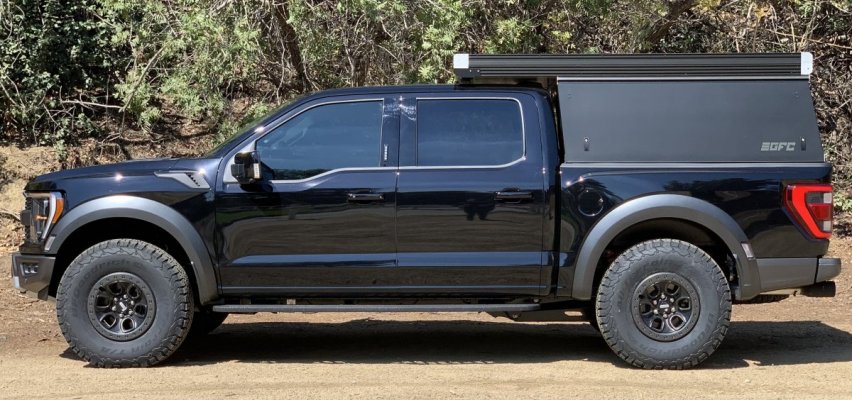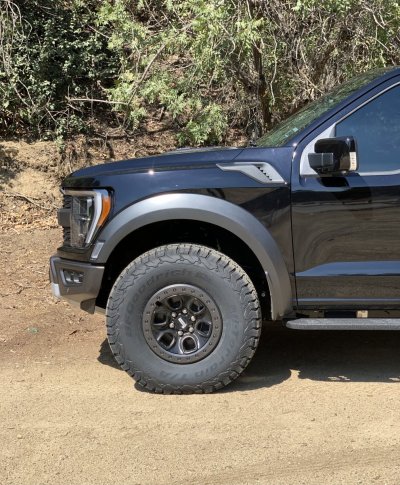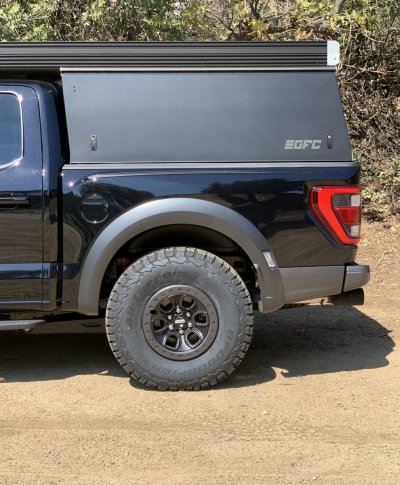 Closest position on front side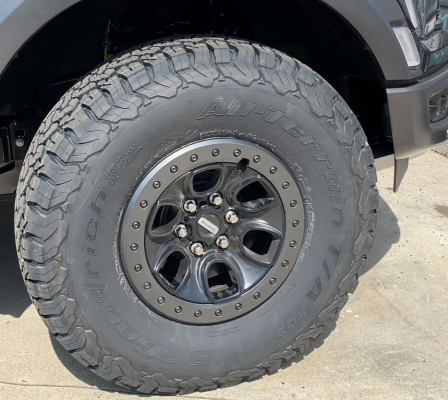 Last edited: