Back when I was shopping for my Raptor I drove both a Gen 1 and Gen 2. I preferred the Gen 1 to a 2 since it felt more familiar to my 2500 daily.
However I really liked the steps on the Gen 2. A guy local to me was selling his steps for a cheap price so I pulled the trigger. I got the passenger side mounted up and my driver side is still stock.
What does everyone think? I'm split down the middle on this.
On one hand I like how wide they are and how modern they look, but they sit way higher and are a littler longer so they go past the cab a little on the back. Thoughts?
Stock for reference: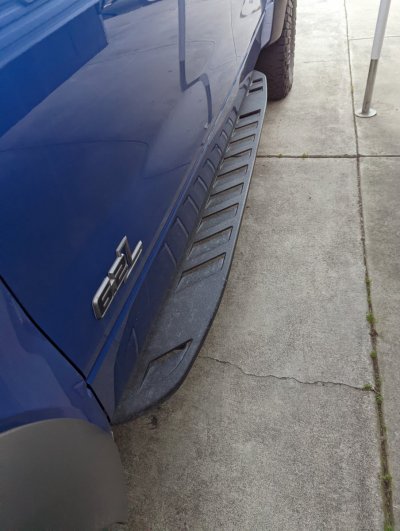 Gen 2: