Supporting Vendor
Supporting Vendor
Joined

Apr 18, 2020
Posts

162
Reaction score

242
Location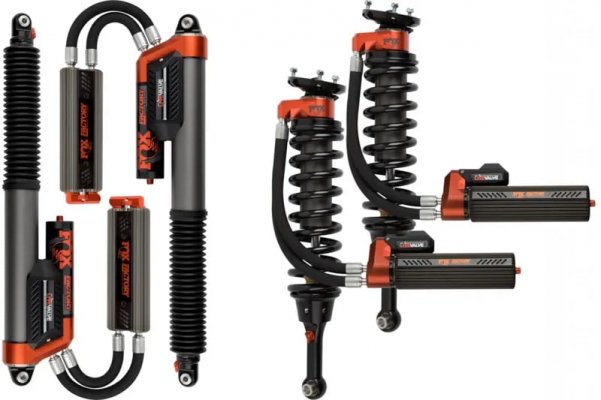 Have you been wanting to upgrade or change them to something that not only brings back that OEM feel but does it better? Did you know fox recommends a 50k mile rebuild service interval for their Raptor shocks?
There's lots of options to consider when upgrading your shocks. The internal bypass feature means the fox shocks uses a smaller piston, combine that with the softer Valving and you get an even better ride than factory but with the ability to have way more dampening off-road. Very rarely will a product offer more performance without a comprise daily to ride quality.
These shocks give you full control of the front ride height allowing you to sit level with your current rear setup, then adjust to match as you upgrade the rear springs. Adjust the compression settings to softer-firmer depending on your terrain and driving style.
Available in Live Valve & non-live valve applications, these shocks come with performance adjustability to fit your ride and offer 0-2.5" of front lift to give you that level look.
Ive been running these shocks for 3 years between my gen 2 and gen 3 and wouldnt hesitate to put them on another truck again. I think the live valve on the 19+ raptors is a great OEM baseline and this makes it even better.
At Hammer Performance we have an absolute crazy overstock on Fox Factory Race Series shocks for 15-20 f150/Raptor. These are in stock and ready to ship for prices I wouldve killed for 2 years ago.
If youre non-live valve and want to get live valve, ill get you set up with an SDI eClik conversion also in stock and ready to ship to give your truck the smart technology if a new truck without that new truck ADM.
Reach out for more information and lets get your build started!
[email protected]