Supporting Vendor
Supporting Vendor
Joined

Nov 19, 2018
Posts

229
Reaction score

502
Location
It's no secret that the stock front mount intercooler (FMIC) on the Ford Raptor F-150 EcoBoost truck is undersized and quickly becomes heat soaked. This causes a reduction in available power. For that reason, an upgraded front mount intercooler is the best hard part upgrade for your Raptor F-150!
Front Mount Intercooler (Factory Location) Raptor F-150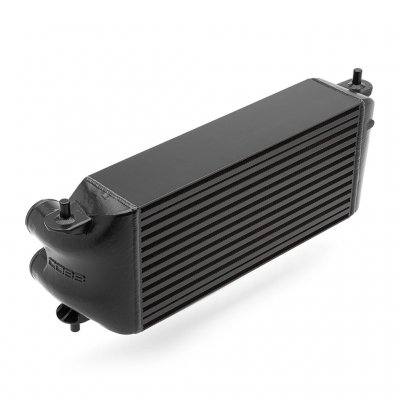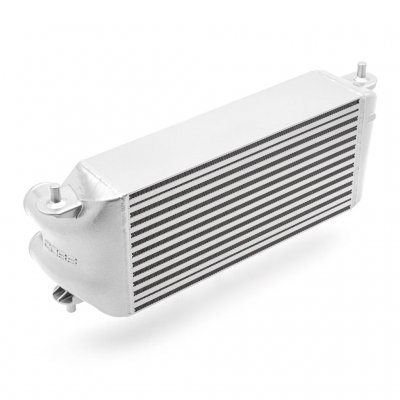 This cast aluminum, TIG welded assembly has a core with 70% greater volume than the stock unit and offers 10% more cooling surface area. All while mating snugly to the OEM shutter shroud requiring absolutely no cutting, trimming, or permanent modification to the vehicle.
This FMIC was designed in house with attention to detail lacking on other aftermarket offerings. Computational fluid dynamic analysis was used to create the smoothest end tank design which increases flow evenly and resulted in no areas of significant turbulence. The outlet port of the intercooler was also designed with a large chamfer to provide a smooth transition out of the intercooler into the throttle body tube to further reduce turbulence in the system.
For those planning additional modifications like water or methanol injection, this intercooler also has two flat sections into the casting. The top flat can easily be drilled and tapped to introduce a nozzle. The bottom flat can be used as a drain port.
Our original version of the upgraded FMIC took up more real estate than a greedy developer. This works great when trying to maximize performance but does come with the trade-off of a complicated install that requires a bit of modification to the vehicle. The COBB factory location FMIC seeks to still offer the benefits of an upgraded unit while making install a breeze.
Just how easy is it to install?
Check out Brian in action below to see just how quick and easy the most beneficial hard part bolt-on can be added to your truck.
So you've got the new FMIC installed. Now what?
Head over to the
COBB Blog
for more details!
Last edited: