Thanks to Sidney and John
@Specialtyperformanceparts
, I was to able to get a killer Black Friday deal on a set of XL80 driving combo pod lights, SPV's A-Pillar Bracket and Harness, and a relay to hook it all up to Aux Switch #4.
Install was pretty straight forward although, I have to admit, I opted to route the harness wire under the cowl instead of under the firewall mat connected to the hood. I didn't want the wiring to get pinched if a mechanic or someone else was opening the hood without knowing to be cautious of the wiring, and it was pretty easy to open up the cowl and anchor the wiring inside.
I'd say the hardest part was getting the passenger side bracket to slip into place without scraping the hood/fender paint. I highly recommend putting tape down to prevent scratches and to also loosen the cowl a bit more so you have more room to move the bracket around the antenna mount. The antenna mount definitely gets in the way but with the cowl lifted up there's plenty of room to maneuver the bracket.
Aside from that, the rest of the install was really simple, especially being that I had practice installing Squadron Pros triple fogs (another purchase from SPV). Can't say enough how thankful I am for SPVs customer service and value. In a market that's full of competition, John's customer service and availability for customers are the reasons Im choosing SPV for all of my future lighting needs.
Also, if you don't have BD XL80 A-Pillar lights, you're not living life to the fullest and you should feel ashamed. These things are the brightest lights I've ever had and I already had two women ask for a ride in my truck since installing them. (My wife and daughter needed to go to the grocery store). But still, these lights are sick!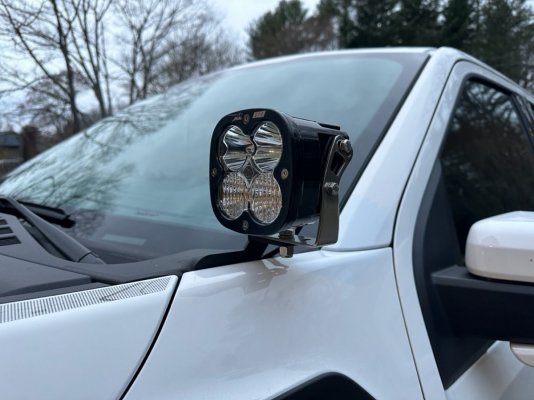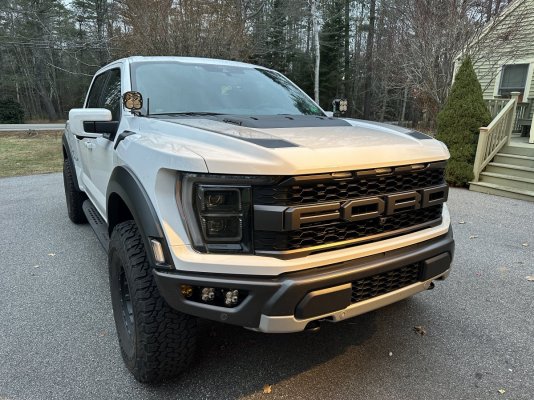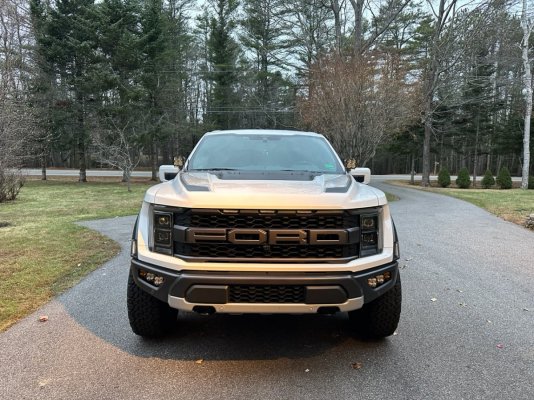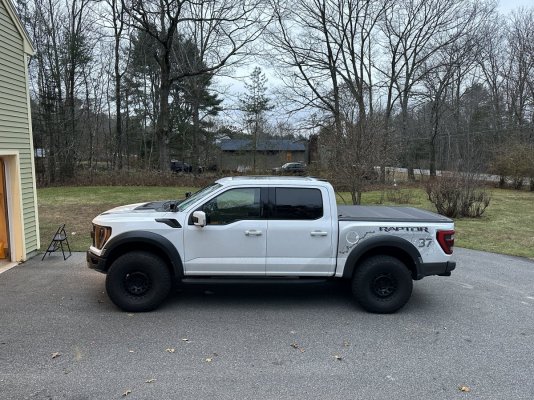 Last edited: