You can see in the pic the footwell piece you need to pull down, the footwell lamp is in this piece and is where we connect the cupholder.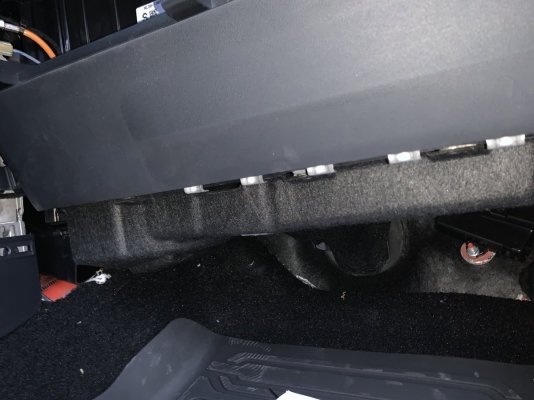 Below is the two harnesses and it shows you what goes where, one harness is longer than the other so you will be able to differentiate the two. The diagram is courtesy of JHForman.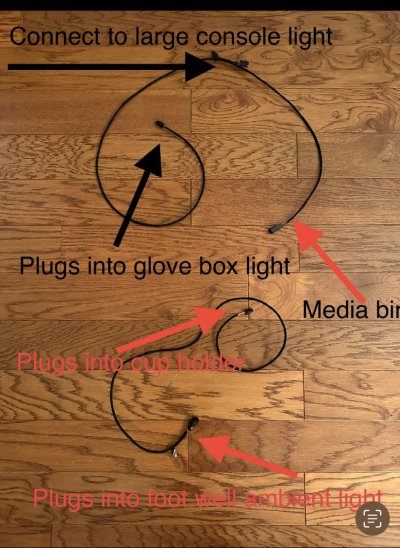 After you have every thing connected and routed to your liking, make sure everything works after install and reassemble your truck. I got caught up in the installation and forgot to take pics of the actual connections, sorry guys. As long as you follow the diagram its really easy.
I hope this helps you all wanting to do this, If you get stuck and have an issue shoot me a pm and I will be more than happy to help you.
Sorry I had to do this in three threads as you can only post five pics at a time.
Last edited: