Joined

Mar 10, 2011
Posts

2,047
Reaction score

1,431
Location
So I finally got around to finishing up the install on the aftermarket TPMS system I received for Christmas. I wanted this system so I could actually monitor the pressure at each tire, instead of the factory system only saying "Low Pressure" and having no idea which tire or pressure it's at!
Also when off-roading, many of us air down our tires... so the "Low Pressure" alarm is ALWAYS in, and you can't actually tell when you really have a flat! I ran for about 1/2 mile on a flat front tire off road at 70MPH, before I knew it was totally flat... not good.
The system is made by Orange Electronics, and is shown here:
Passenger Car TPMS (P409S) - TPMS - Orange Electronic USA - Tire Pressure Monitoring System
It has a nice easy to read LCD display, that shows the pressure and temperature of each tire. This is especially nice, because even at a distance it's very easy to read even in daylight.
The installation of the tire sensors themselves has to be done when changing tires, as it REPLACES the factory TPMS sensors. Your factory TPMS sensors will be removed! Installation was a piece of cake, Sears didn't even charge extra (on top of the regular mount/balance).
Now the screen itself is the entire unit. It's a wireless system, doesn't require antenna or extra module. The power cable that's included, is a 12V cigarette lighter style cable. Plugged it in, and worked right away: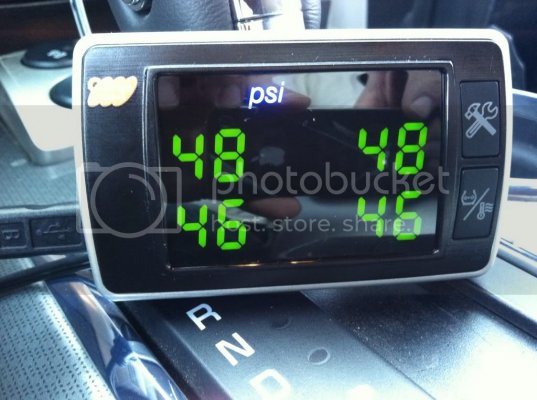 The instructions stated you could cut the cable apart to hard wire... which I did... and it simply did NOT work well after that. It was spotty at first, and then wouldn't come on at all. My wiring was done as instructed. I called them, and apparently they have had many reports of this, possible due to a bad batch of cables that the overseas manufacturer changes specs on without telling them.
Regardless... if you want to hard wire this, which most people will, I would recommend buying a female cigarette socket and using THAT to wire it... so you don't mess with the cable. Inside the cable is also the antenna for this system! So when cutting to hard wire, the antenna integrity can also be affected. Just use the socket, and hard wire that... more reliable and won't interfere with the antenna in the cable.
In any case... they sent me a new cable, free of charge (2 actually) and asked that I try again to help them troubleshoot the cable issues, which I will down the road.
For placement, I wanted a place it would not be in the way, and most importantly easy to read! Well, I found the IDEAL location. I NEVER tow anything large enough to need trailer brakes, and likely never will with this truck. I did some dash disassembly, and removed the factory trailer brake controller from its location! This unit is the PERFECT SIZE for this space in the dash!
Now you can't simply unplug the trailer brake controller, or you get all kinds of alarms and faults. So I tucked it away down by the floor, behind the kick panels: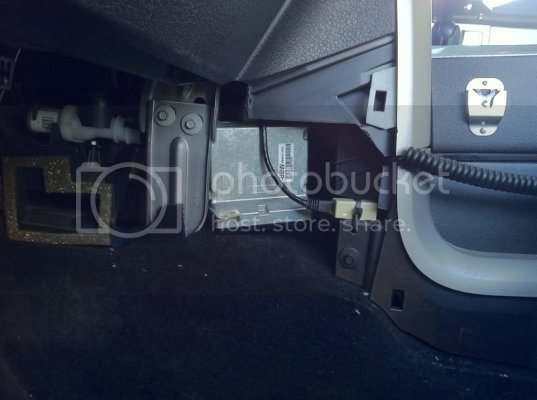 Keep in mind, I wrapped it in cloth and secured VERY tightly to the steel structure next to it, so it won't bounce around when off roading. It can still be accessed if needed, so it's not disabled by any means.
Next I made a small steel backing plate to support the new module, using some scrap I had laying around, and a Dremel. It's not pretty, but you don't actually see it, so it doesn't really matter!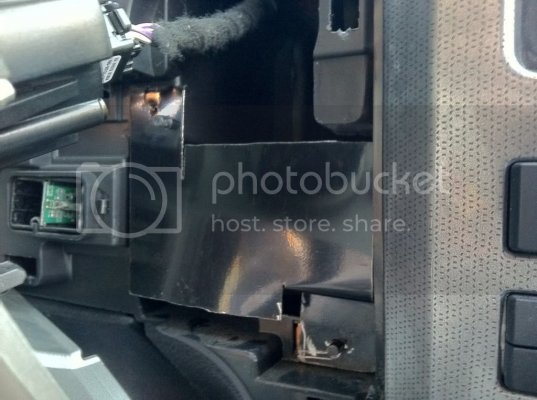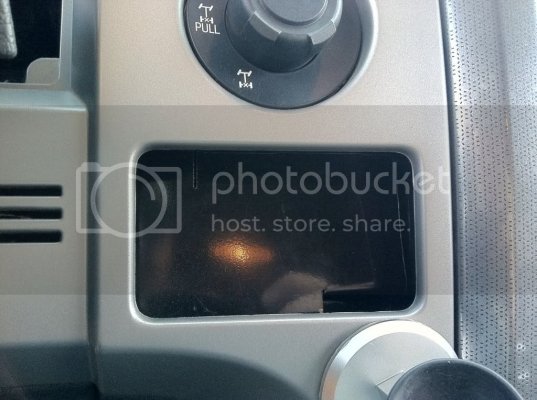 After that it was as simple as running the power wire, and affixing the display unit to the plate with 3M double-sided tape. This is the end result: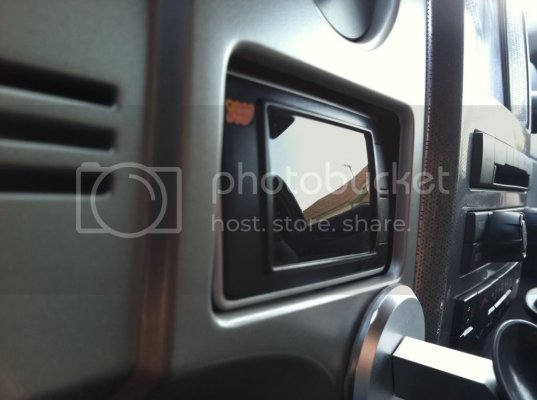 The unit is purposely angled "up" just a tiny bit, to assist in viewing the screen from the drivers seat.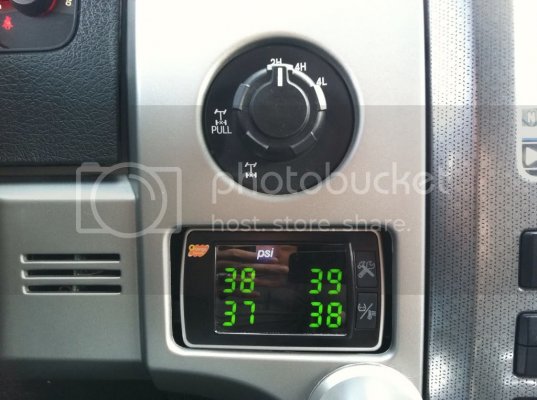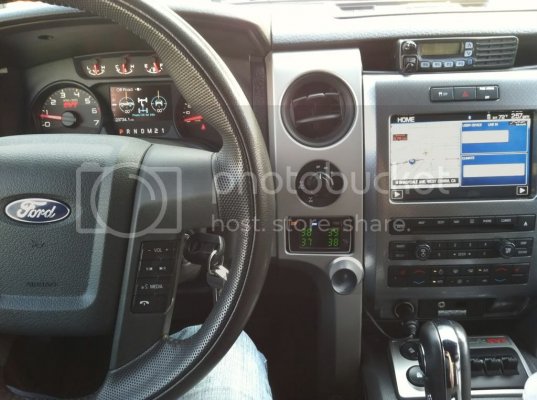 Much better system than factory! Now... to get the factory TPMS fault to go away, it's time to get creative! (to be continued in a week or so)
Oh, and it's only $110 on Amazon right now!
Amazon.com: Orange Electronic P409S Retrofit Tire Pressure Monitoring System: Automotive