RIP CoronaRaptor
Supporting Member
Joined

Nov 1, 2021
Posts

455
Reaction score

721
Location
Finally here, Started in June for a 21 but missed the dealers few allocations, Ordered MY22 on Oct 8th, was built on Dec 9th, was awaiting shipping since Dec 17th. I got the first of 11 allocations the dealer had for 22. Finally arrived at the dealer today. Just got her home this evening. Will take some more pictures, too dark out now.
I really appreciate this forum and all of you that contribute. I brought in a print out of the Flood Ford pricing for ESP and they supposedly pay more than what we can get it through Flood Ford. So thanks to all you on here I'll be getting it from them. Not usually an extended warranty guy but damn all the electronics I think it's well worth peace of mind. I have wanted a Raptor for over 10 years now and finally bit the bullet this year. Great experience with my dealer, they promised MSRP and they honored that.
I wasn't 100% sure on Antimatter Blue when I placed the order but damn this color on a Raptor really looks good in the right sun angles and I love the dark almost black look as well. Keeping her clean will be a challenge but all my Harley's are dark too so guess that's just my style. This beast is going to look good pulling a few Harley's when needed. I already have new Icon Rebound Pro wheels and an MX4 bedcover new in the garage, thanks to RealTruck on here that hooked me/us up on here with killer Forum discount on black Friday.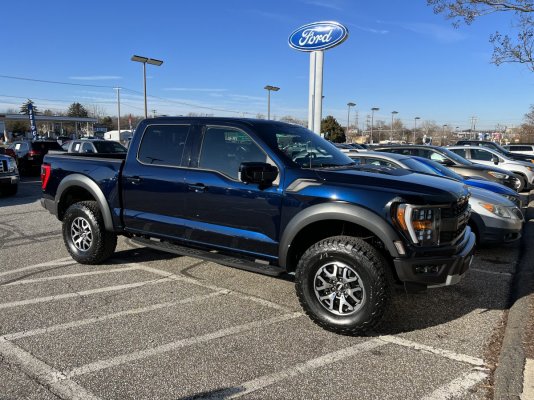 Here are the wheels I plan to install
Last edited: