Joined

Nov 18, 2013
Posts

153
Reaction score

67
Location
It has been about 2 months since I had my 22' Oxford White delivered...I finally filled up my gas tank for the first time the other day... I think in total I might have 600-700 miles on my truck overall at this point. I really first got to drive it on the road right before Christmas...it took about a full month to finally get my plate, oh just 6 months of ordering/delivery/shipping time why not add another month of time without driving to wait for a title/registration/plate to come through......anyways not why I'm posting an update. First tank fill was about 120$, I use 93 and will always use premium gas so that plays a factor. first tank average was around 12mph, this second tank seems to be closer to 15mph average. I haven't had any longer trips or cruise opportunities so mainly just city/daily driving. I love sport mode so that is where I spend a lot of my driving, I'm okay with that averaging at that 14-15mph range, I didn't buy this truck for a gas debate that's for sure but it's usually a topic or question others are always asking.
Here is a few update photos from stock to current setup:
Stock: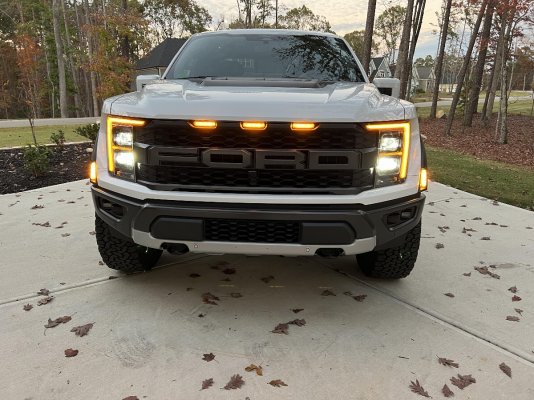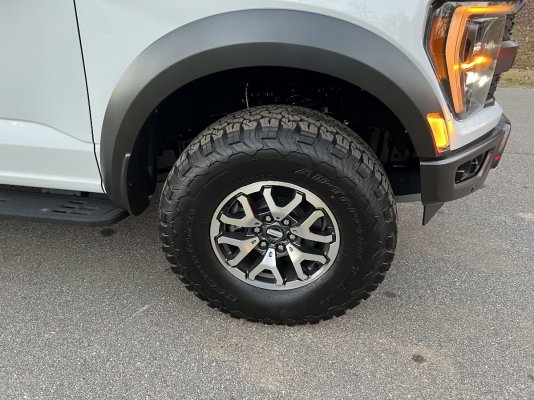 New Tonneau: Retrax XR Pro w t-slot rails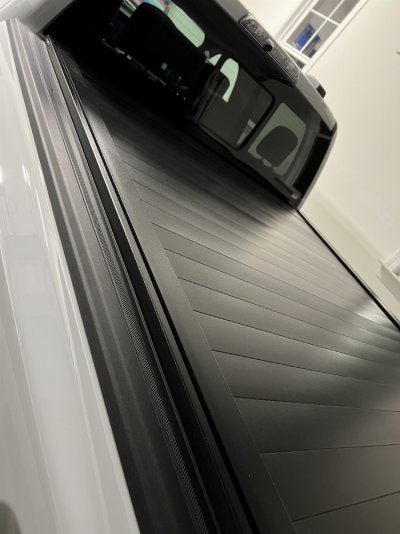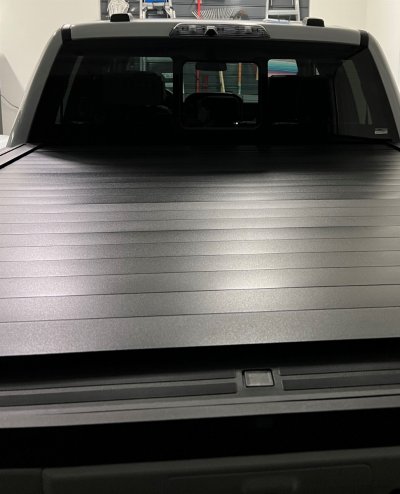 New Wheels and Tires: 20x10 with 35x12.50R20 Nitto Ridge Grapplers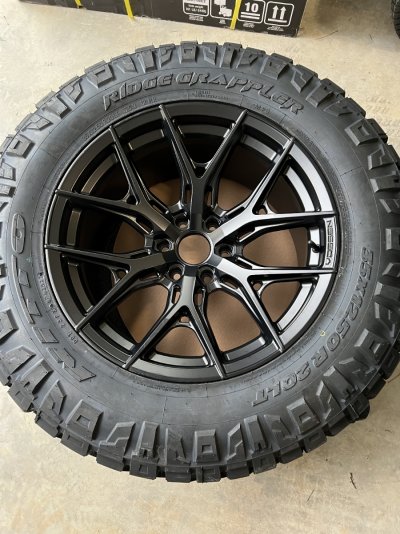 Does anyone know what the plastic is around the front shock right at the bottom? It looks like packaging and not-functional:
New window tint
: 35% legal limit
Final Look:

Next steps would be fixing some smaller leakage from the tonneau, the drain port is likely my fault and I'm going to use some JB weld to see if I can seal right around the connection to the cannister and top of the tube. The back tailgate I'm not sure what would work best since it has to do with the slots where the step is, I'm thinking some small weather stripping for now and see how that does.
I'd really like an LED bar or a rack system to go with the t-slot rails and then I think I'd move on to performance mods. I think the cobb accessport is going to be the first, but I'm considering doing the intercooler and accessport at once.
Overall, this is way different than my '14 and the 6.2, it is incredibly fun to drive around. I love the new tires, Nitto Ridge Grapplers are very good imo just in the few hundred miles I've had them, I've had terra grapplers in the past, these feel better so far. I really like the tonneau, the leakage is minimal and I had it through a pretty good storm while it was downpouring, one side of the cannister had water and the other was bone dry, there was a little by the back tailgate, and it was from the channel of the step that it drain down the tailgate into the bed.
Most annoying thing....is the key fob honking the horn twice....I keep my key in my pocked and am constantly getting out of the truck in the driveway while it is running, I always shut my door and it honks the horn twice to let me know the key fob left the vehicle.
I would really love best advice on what the ideal settings should be in the infotainment system. It is the first thing I went through but I left almost everything on, I'm starting to think some things need to be turned off like rear seat belt warning and these key fob chirps....
Next up it's time a proper wash and detailing!!